While composing an email, you might have noticed a Cc button beside the "To" field. Inspired by the common practice of Carbon papers in the eighteenth century, Cc has certainly made the email process less taxing. 
Instead of spending countless of hours to send the same email to multiple recipients, you could simply Cc them.
What is a Cc in Email?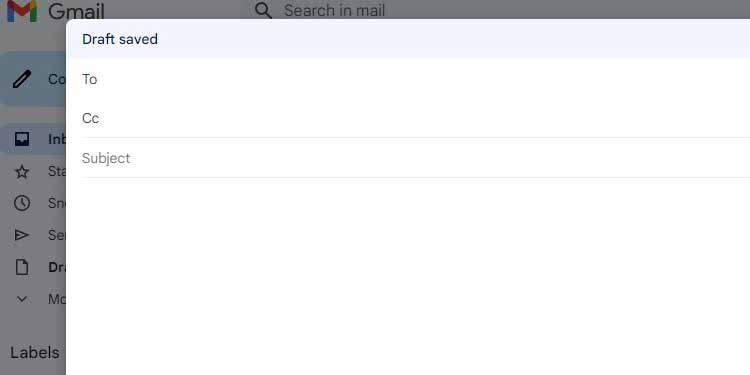 Cc also known as Carbon Copy (Courtesy Copy) is used to send copies of an email to a secondary recipient. It is a part of the header in an email, like the To section. 
If you receive a Cc email, it means the author has emailed somebody else but wants to inform you about the content. But, as you aren't the primary recipient, you aren't obliged to respond to it. 
When to Use Cc in Any Email?
This feature is commonly used in a group project or in organization to keep the seniors or team members on a loop.
Solopreneurs rarely need to Cc an email. Still, if you work or freelance for a big organization you could use this feature to be more professional and transparent.
However, there are some criteria that you should consider before you decide to Cc an email. You can opt to Cc an email to a person:
Relevance:

Is the email intended to the Cc-ed recipient
Does it align to the recipient's role? Or he/she has nothing to do with it.

Content:

Does the content benefit them?
Is the language appropriate for them?
Are you adding any sensitive or confidential topic that shouldn't be disclosed to the recipient?

Privacy:

Do they approve of their email to be in public?
If your Cc recipient isn't related to either criterion, don't add their email address in the Cc.
Problems With Cc in Email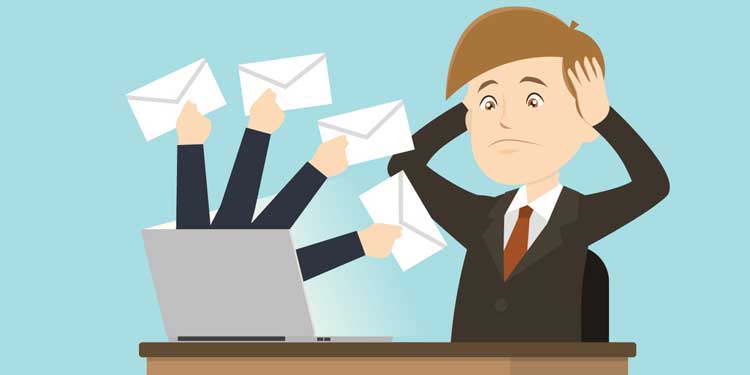 Although it is convenient to send multiple emails, there are scenarios where it can backfire. Here are several shortcomings of Cc in an email, specifically if it isn't used responsibly in a team:
Inbox Clutter
If someone has Cc'd you an email, you will also receive replies from all the recipients involved in the conversation.
This information overload could clutter your Inbox. It also creates confusion for people who consistently receive multiple emails on a regular basis. In such cases, Cc emails can be difficult to keep up with. 
Privacy Concerns
Another major issue is that the recipient's email address is visible to all other recipients in the Cc section. Sharing an individual's email with multiple people can be a problem, especially when you must maintain their privacy.
In such a situation, it is better to use Bcc, which is also available in Gmail.
Misuse of Cc
Employees often use Cc to vent their grudges with co-workers by highlighting their mistakes and Ccing emails to the executives. Some employees even use it to cover their mistakes and blame it on their juniors.
They could even pass passive aggressive comments to foster negative environment in the office.
Such practices are very common in corporate fields. So, instead of discussing sensitive issues publicly over emails, it is better to discuss the issue in person.
Transparency and Trust Issues
Transparency and trust are other major concerns regarding Ccing an email. Since the communication is open, negative feedback to one reason's idea/discussion is circulated among the involved recipient.
It not only leads to a bad impression of that particular employee on his bosses but also spoils the relationship between co-workers.
Psychological Control
When observed in a hierarchical setup, senior employees could use Cc to inflict control over the junior employees. They might even use it to spread fear among their subordinates, which isn't a moral act while working in an institution.
When Not to Cc an Email?
Though it sounds practical to add Cc and send emails to several users, it might cause trouble if you do not know when to use it.
Here are scenarios where using the Cc option in the email may not be favorable.
When you expect a direct response from the recipients.
When sending sensitive and confidential information.
When the recipient is not a part of the conversation, it will only create information overload for the other party involved.
While sending emails to a large group of people, it's better to use Bcc as it protects the recipient's email address from being visible to everyone.
Is Bcc an Alternative to Cc in Email?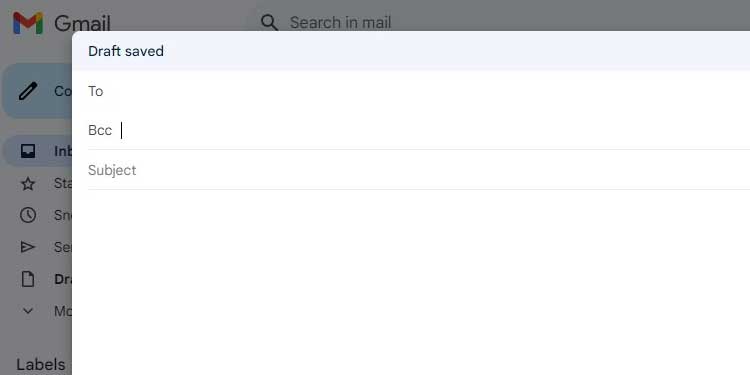 Bcc can be a good alternative to send emails to non-primary recipients in situations where you must maintain your privacy.
Users prefer Bcc over Cc when they want to hide the recipients' email addresses from the primary receiver. Bcc recipients aren't directly involved in two-way communication.
Although it sounds more practical, there are limitations to using Bcc as well. For example, a Bcc recipient's reply is visible only to the recipients in the To section. However, if the Bcc recipient accidentally clicks on Reply All, the privacy is revealed.
Likewise, if the individual receiving Bcc goes out and announces it to all, Bcc fails to deliver privacy in such cases as well.
Basic Etiquettes of Using Cc and Bcc in an Email
A sender should always be aware of the basic Etiquette on how and whom to Cc or Bcc. If you are also new to the concept, learn them before putting it to use in your daily email.
Ask for the recipient's consent before sending a Cc/Bcc email, especially if you email someone of a higher rank or respectful designation.
Send a Cc or Bcc email only for an important email. You do not have to inform your boss about every email you send to other employees.
Use Cc if you need immediate attention on a particular subject.
Opt for Bcc while you send an email to a recipient who wants to maintain privacy from the chain of conversation.
It's better to use Bcc when you have to send corporate emails to anyone beyond your company. Use Cc within the company.
Don't use Cc or Bcc as a tool to scapegoat others and show passive aggression.