One of the most notable features of Facebook is the option to add and interact with different users from all over the world. But at times, you cannot send a friend request or even accept the request of other users.
Whether it's because of a user's privacy settings or due to a limit on how many friends you can actually add on Facebook, you could have a hard time figuring out why you can not add this particular person on Facebook.
So, if you're someone who's having trouble adding friends on Facebook, I have prepared this guide just for you. Here are all the possible causes and some simple methods to help you understand and fix your problem.
Why Can't I Add Someone on Facebook
There are many reasons why you cannot add someone on Facebook. The reasons are not the same for every user and might vary between you and your friend. The exact cause of your problem might be any one of the following:
Privacy Settings
Facebook gives each user options to change their privacy settings in any way they see fit. So, one of the most common reasons for your unsuccessful attempt to add someone is probably their privacy configuration. The particular user you're trying to send a request to could have altered the settings only to allow friends of friends to send him a request.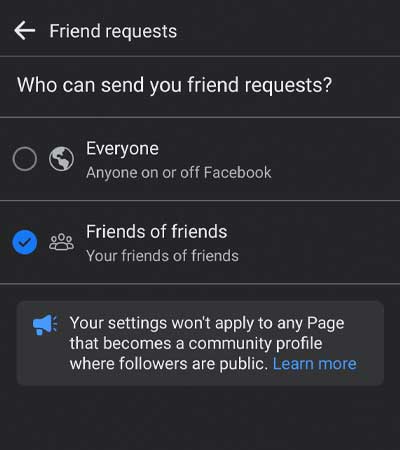 Hence, if you don't have any mutual friends with this user, the "Add Friend" button is greyed out and you won't be able to send them a friend request.
Facebook Friends' Limit
It turns out that there's a limit to how many friends you can add on Facebook. You can't send someone a friend request if you already have 5000 friends. Similarly, you won't be able to accept the request of a user who has 5000 friends as well. Hence, no user can add more than five thousand people on Facebook.
Your Request Has Not Been Accepted Yet
You might have already sent the request sometime before. However, since this request has not been accepted, you and this user are not friends on Facebook yet. Once you send a friend request, the option to "Add Friend" vanishes. So, visit their profile and make sure you did not add him as a friend in the past.
Restricted Account
If a user you're trying to add as a friend has violated Facebook users' guidelines time and again, their account will be temporarily restricted by Facebook. A restricted account is unable to send or receive any friend requests. Further wrongdoings could result in a long-term ban as well.
Deactivated Account
You cannot send a friend request to a deactivated account. A deactivated account can still be found on Facebook in some way or the other. However, there are limited to no interactions you can perform with this account. A deactivated user can still be online in the messenger application, so you can still send them a message.
You Blocked Them or They Blocked You
You cannot search or view a blocked account. So technically, you cannot send them a friend request. So, if you had blocked the user sometime in the past, first you have to unblock them, and only then will you be able to send them a request.
Similarly, if a user has blocked you, you won't be able to view his profile, and hence, you will be unable to send them a friend request.
You've Been Reported
Facebook allows each user to report a friend request after they deny it. The request can be reported as being a fake account, a case of harassment, or something that makes the user uncomfortable. Facebook doesn't notify you when your request is reported. However, you will not be able to send this particular user a friend request.
You've Been Blocked From Sending Any Friend Requests
As a part of its privacy policy, Facebook blocks certain users to prevent any form of abuse, bullying, and spam. Facebook will temporarily block you from sending any friend request if you are guilty of any of the following:
If you have sent a lot of friend requests in a short period of time.
If a user reports your friend request as spam.
If any of your previous friend requests have gone unanswered.
The "Add Friend" button will be greyed out or disabled if you're blocked from sending requests. In such a case, all you can do is wait. Facebook will automatically revert the block after a certain period of time.
Bugs and Server Issues
There might be hidden bugs within the application that prevent you from adding new users. These bugs alter the workflow of the app and prevent it from working at full capacity.
Similarly, sporadic server issues are known to produce malfunctions within the application, causing it to misbehave and neglect its functionality. Hence, your problem might be a result of an unstable server or of a bug within the application.
Why Can't I Add Someone on Facebook – Fixes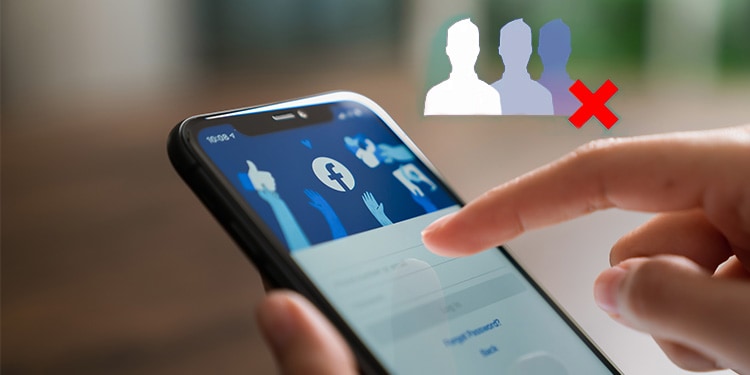 There are a few ways to fix your issue depending on what caused it to occur in the first place. There are no workarounds to ignore any privacy setting configurations. However, You can bypass the issues related to bugs and the server.
Add Mutual Friends
One method to fix your issue is to add the user through a mutual friend. For this method to work, you both need to have a common friend first. You will then be able to send the particular user a friend request. However, keep in mind that this method only works if the user has altered his privacy settings to allow just friends of friends to send him a request.
Cancel and Send the Friend Request Again
This method works best if the user has not yet accepted your friend request. You can visit their profile and cancel the request you previously sent. Then, send the request again and the user shall receive a new notification. Furthermore, you can message this particular user and remind them to accept your request as you don't have to be friends with them to send a message.
Remove Some Friends
If you notice that you have about 5000 friends on Facebook, you can delete some friends to make up space for adding new ones. However, if the user you're trying to add has around 5000 Facebook friends, it's totally up to them to manage their friend list. The only thing you can do in this scenario is to message them and explain the situation.
Update/reinstall the Facebook App
If there are hidden bugs within the application, a fresh update shall resolve them along with other corrupted data. Similarly, when we reinstall an application, it automatically downloads the latest version of that app compatible with your device. Hence, updating the Facebook application to the latest version could see you fix your problem.
First, delete "Facebook" from your device. However, if you only want to update it, there's no need to uninstall the application.
Go to the App store of your device.
Search for "Facebook."
Lastly, Download/update the application.