If you have two-factor authentication turned on in your Instagram account, you get an SMS code to verify your identity. Instagram will send you a code when it suspects unusual activity in your account or when you log in from a new device for the first time.
However, if you do not get an SMS code, you may have accidentally blocked the number that sends you the code. Besides, you should also make sure that you are using the same phone number as the one you assigned for two-factor authentication.
Preliminary Checks
Sometimes when Instagram's servers are down, you will not receive an SMS code. You can wait for a few hours until the server issue is fixed. Or, you can check Instagram's Help page to see if there is a problem.
Also, an unstable mobile network can cause a delay in getting an SMS. Your phone should be connected to a mobile network to receive the code. So, it's a good idea to move to an area with a strong cellular network.
Unblock Instagram's Number
Generally, Instagram sends an SMS code from the number "32665" to your phone. You can check if this number is blocked on your phone. If that is the case, you should unblock it and request the code again.
Note: The exact steps may differ slightly according to your device model.
On Android
Go to the Phone app.
Click on the three vertical dots at the top right corner of the screen.
Go to Settings.

Click on Blocked Numbers.

Click on the X next to the number.

Select Unblock.
On iPhone
Go to the Settings app on your phone.
Go to Phone.

Select Blocked Contacts.

Find the number and swipe left on it.
Check for Problems With Your SIM Card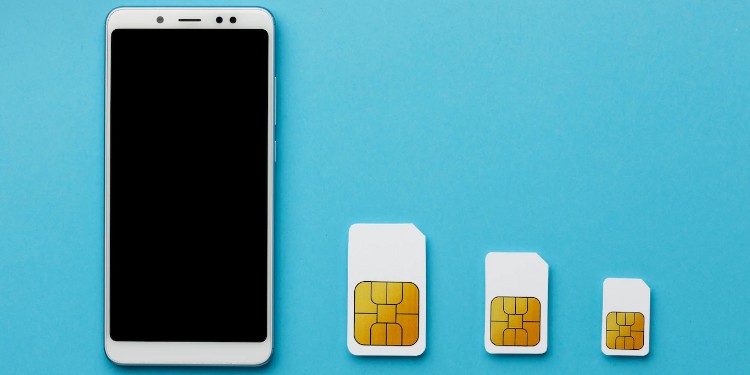 Sometimes if you have problems with your SIM card, you might not be receiving SMS from anyone. To check, you can try sending an SMS to your number from another number. If you do not get that SMS either, you can be sure that you have a problem with your SIM card. You can contact your network provider to address the problem.
Use Correct Phone
It is possible that you set up two-factor authentication using a different number than the one on your current device. You might also have entered the wrong number. Generally, Instagram asks you to enter an email address when you set up your account. If you cannot access the number you used previously, you can use that email address through the Get Support page to get the code.
It is important to note that once you regain access to your account, you should update the number on Instagram.
Go to Instagram and click on your profile icon on the bottom right.
Go to the three horizontal lines at the top and click on Settings. 

Go to Security.

Select Two-factor authentication.

Click on Text message and update your number.

Clear Instagram's Cache
A corruption in Instagram's cache files on your phone can also prevent it from sending you an SMS code. You can clear this cache from the Settings on your phone and restart your device and try resending the code.
On Android
Go to the Settings app on your phone.
Go to Apps.

Select Instagram.

Click on the Storage and Cache.

Click on Clear Cache.

On iPhone
Go to the Settings app on your phone.
Go to General > iPhone Storage.

Click on Instagram.

Click on Offload App.

Select Offload App.