While viewing your Sheet, Excel displays a huge Page 1 watermark to help you separate the document pages. While it is a handy feature, it might not be significant to users all the time. The watermark can block the information in the sheet as it overlaps the data. So, if you want to get rid of this page number, keep reading!
Why Does the Page 1 Watermark Appear on Your Sheet?
You will see a Page 1, Page 2, Page 3, Page 4, and so on watermark in your Sheet background only when you set the workbook in Page Break Preview. Excel does this so that the users can easily identify the specific pages while viewing the sheet. Although the Page number remains on your sheet, Excel does not print them in the document.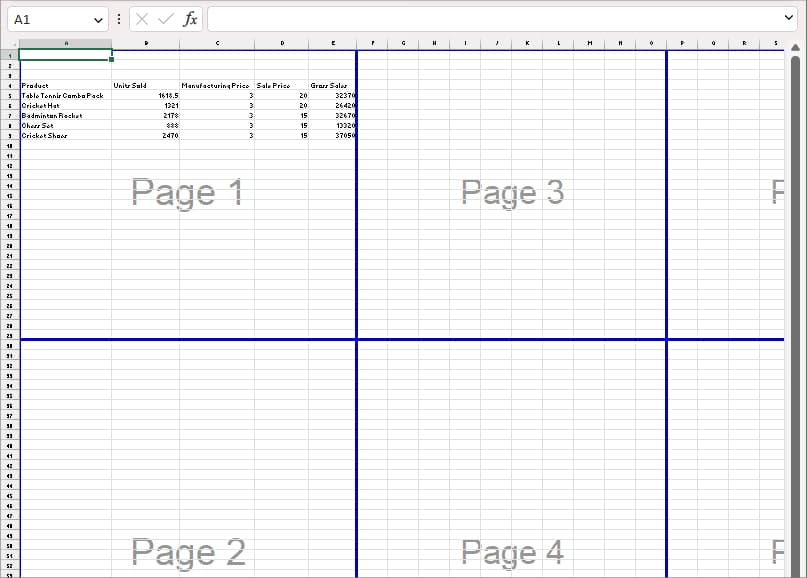 How to Remove Page 1 Watermark in Excel?
Unfortunately, unlike other watermarks, you cannot edit or delete the Page number from your sheet. This is because the Page watermark is Excel's built-in design.
So, your only viable option to get rid of them would be to change your workbook viewing mode. When you do this, the watermark will disappear on its own. However, note that you'll get them every time you view the workbook in the Page Break Preview.
Launch Excel and open your spreadsheet.
Go to the View Tab. Then, on the Workbook Views, pick any one of the given options.

Normal: With this menu, you will have a normal view of your workbook like it appears whenever you open the spreadsheet.
Page Layout: This type of view is especially used to check how the document would appear when printing them. Users often refer to this mode to edit the Header and Footer of the Print page.
Alternatively, you can also switch the workbook view from the Status bar at the bottom. Hover over the view icon at the bottom-right and click on the Gridlines icon for Normal view.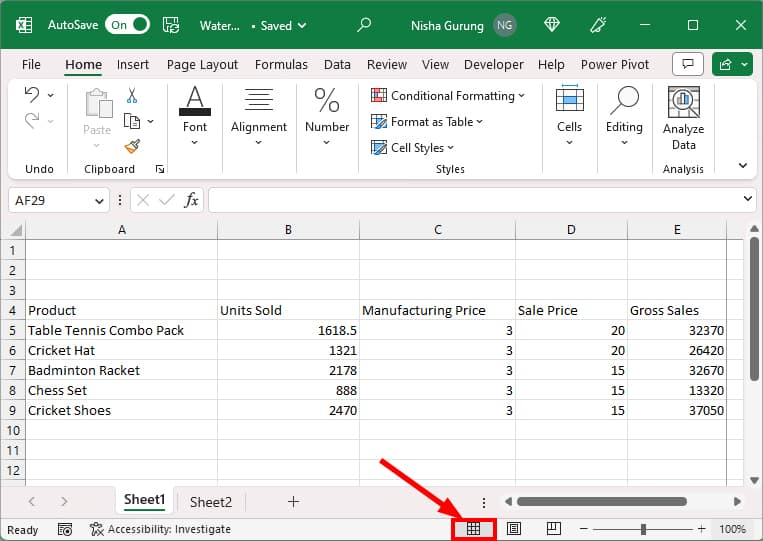 How to Remove Other Watermarks That Appear in Excel?
If you've added a watermark in your sheet from the Header & Footer menu, Excel will print them too. So, if you want to delete them, follow the given steps.
On your Excel spreadsheet, head to the View tab.
Click on Page Layout.

Double-click on the Header. Then, select and delete the Picture name.

From View Tab, pick Normal on Workbook Views.

How to Remove Backgrounds From Page 1 in Excel?
Excel will not print sheet backgrounds like the Watermarks in the document. However, if you wish to delete them, you just have to select the sheet with the background. Head to Page Layout and click on Delete Background.