When you receive hate speech or an offensive comment on your Facebook post, you might want to hide it. Hiding a comment will block it from your post. However, the person who wrote the comment and their friends will be able to see it.
You can only hide comments if you are the admin of the page or the group. Thus, make sure you have the proper access required to do so. In this article, we will discuss what hiding a comment really does on Facebook.
What is the Purpose of Comments on Facebook?
Facebook allows users to write comments on posts. Commenting is one of the most important features on social media like Facebook, as it lets you interact with other users and helps you boost your Page/Account/Group.
A comment can include text, images, stickers, GIFs, and emojis. You can also mention your friends or pages in the reply section to get their attention.
It is a really helpful tool for giving feedback. However, some people misuse it to write hate speech and provoke things that you and other users who follow your page or group might find offensive. In such a case, you can either delete the comment or hide it.
Why Hide Comments on Facebook?
When your Facebook page gets a good reach, you will surely receive a lot of comments. And among those, you might as well spot some negative ones which can significantly impact your group/page algorithm.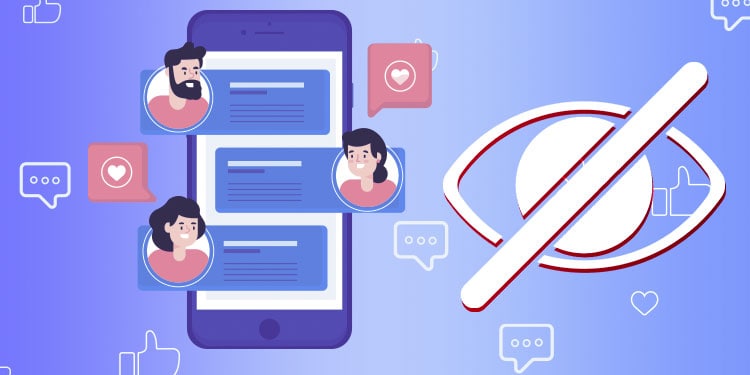 It is impossible to address each and every comment, even if you stand on the correct terms. False information or an offensive comment on your post might cause misunderstanding and ruin the reputation of your page/account/group.
Keeping in mind how hard it is to compete with a bad reputation in this world, Facebook has come up with a feature where users are allowed to hide such inappropriate comments in situations like these.
When to Hide a Comment on Facebook?
Unless it's something inappropriate, hiding a comment is not a good thing. If you are in the wrong and want to hide constructive criticism or negative reviews on their personal opinions, we do not suggest you hide such comments. It is crucial to maintain transparency with your followers in order to gain more loyal customers.
Rather than concealing it, try to deal with it professionally. Try to understand why the person/page wrote such a hurtful thing and clear their doubts.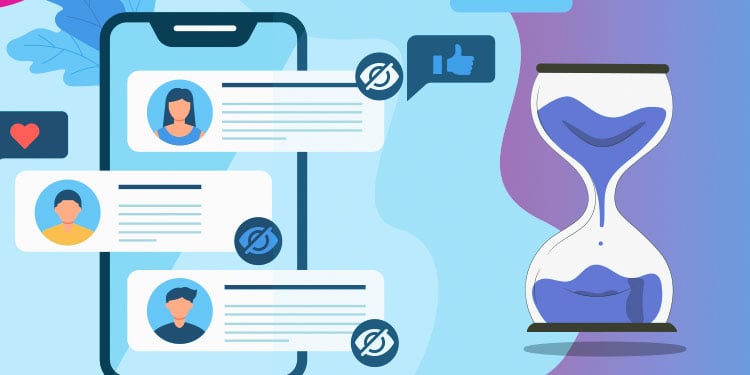 We suggest you hide only those comments on Facebook which contain hate speech, inappropriate content, offensive language, trolls, misinformation, discrimination, and so on. When a user personally attacks you or your page, you can as well report their comment.
Facebook has an inbuilt comment filter that helps in keeping its community safe. It removes vulgar and offensive comments and warms the user that will get banned if they are found writing similar comments in the future. However, they only remove those comments which they think are inappropriate. Thus, if they don't find the offensive comment on your post offensive, you can simply hide it.
As for bots spamming your post, you can ignore them. As mentioned before, it is incredibly hard to acknowledge every comment you receive on your post, especially if it's a famous page or a group. It is important to appreciate the feedback you receive, but it doesn't mean you have to interact with each of them.
What Does Hiding Comments on Facebook Do?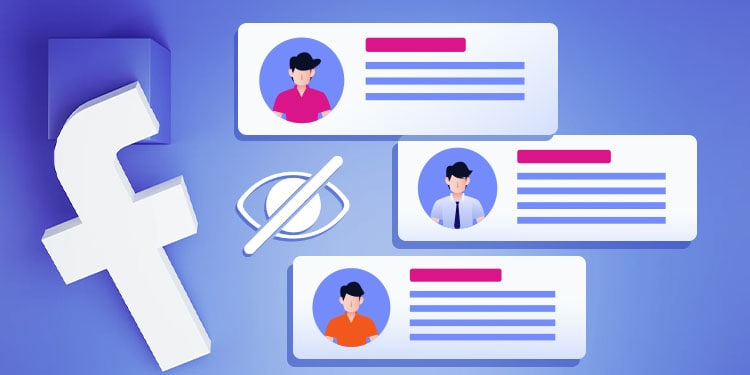 When you hide a comment on Facebook, no one except you, the commenter, and their friends, can see the comment. When users or followers who don't fall under this category come across this post, they won't be able to see it. Hiding a comment won't send the person who wrote the comment a notification. Thus, you won't have to worry about them finding out.
Likewise, there are other methods you can try if hiding the comment is not what you are trying to do. Options like deleting or banning are available. Unlike hiding, when you delete a comment, it will be removed from the post permanently, and you won't be able to retrieve it back. As for when you ban the user, they won't be able to make comments on your post unless you unban them.
How to Hide a Comment on Facebook?
Hiding comments on Facebook is really easy. However, you only have this option for your personal post. You cannot hide comments on someone else's post. Here's how you can do it in just a few simple steps.
On PC
Open Facebook on your web page.
Go to the Page/Group/Account where you received the comment.
Open the Post and navigate to the Comment.

Click on Three Dots and select Hide option below the comment.

On Phone
Open Facebook.
Go to your Profile/Page and navigate to the Post.
Tap on the Comment option below the post.

Long press the Comment you want to hide and select the Hide option.

How to Turn Off Commenting on a Facebook Post?
If you don't want users to comment on your post at all, you can change who can comment on your posts. Options like Public, Friends, Followers, and only Profiles and Pages you mention are available. When you select the third option, the comment section on your post from their feed will be removed unless you mention them in the comments.
Here's how you can hide all comments on your post from the viewers. Only the admins have the option to do it.
On PC
Open Facebook on the web page and go to Page/Group with the comment you don't want others to see.

Tap your Profile icon on the top right and click on your Page/Group name.

Scroll down to the Post with the comments you want to hide.
Click on the Three Dots option on the post.

Select the "Who can comment on your post?" option. As for the group, click on Turn Off Commenting.

Click on the Profiles and Pages You Mention option. When you select this option, users won't be able to comment unless you want them to.

Click on Done.
On Phone
Open Facebook.
Go to the Profile with the comment and navigate to the Post.
Press the Three Dots on the right side of the post.

Tap on the "Who can comment on this post?" option.

Select @ Profiles and Pages you mention for Pages and Account, and Turn Off Commenting for groups.

Tap the Done option.