Did you get a message from an unknown number with the letters DCB Association? If you wonder why you are receiving such a message, we have an explanation for you.
DCB, direct carrier billing, is generally used to make payments for the Google Play Store. So it's common to get suspicious as it is related to billing. However, there is nothing to worry about since it is sent for verification purposes by your carrier provider. If it's still unclear, and you want to learn more to get rid of it, we have got you covered.
What is DCB_ASSOCIATION?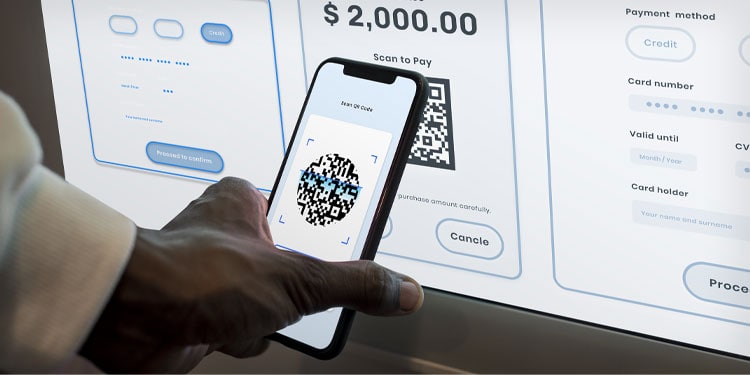 Direct Carrier Billing (DCB) refers to the online mobile payment method, and Association refers to the link between the Play store and your Cellular connection.
Direct Control Billing enables an alternate method for online payments. It charges the costs of transactions from the mobile phone bill. Therefore, it is widely used in developing countries for in-app purchases since credit cards are not easily accessible.
Sometimes, Android users get a text message with the words DCB: or DCB_ASSOCIATION: followed by some random characters. Such messages come via your carrier from a short code-like number.
You may receive a DCB_ASSOCIATION message when,
Linking your phone number to your Play Store account.
Purchasing any content in Google Play Store.
The subscription payment is due on your Google Play Store account.
How to Get Rid of "DCB_ASSOCIATION" Messages?
If you did not purchase anything from the Store using the Carrier service, getting a DCB_ASSOCIATION transaction message can be suspicious. It's possible that someone else is trying to make transactions, or maybe they have access to your Google account. In such a situation, doing the following will always help:
Change Your Google Account Password
As mentioned above, it is best to take caution if you find it suspicious. The first thing you can do is change the Google account password Immediately.
Open the Settings app of your phone.
Find and tap on Google.

Go to Manage your Google Account.

Swipe left and go to the Security tab.

Tap Password located under the Signing in to Google section.

On this page, enter your current password and tap Next.

Now type a new password. Retype in the Confirm new password section.

Then tap on Change Password.
Turn on 2-Step Verification
Cyber attacks or scams are growing these days, and keeping a strong password could not be enough to secure your online account. Google has a two-step verification process that ensures the utmost security.
You can enable 2-Step Verification on your Google account just to ensure your Play Store account is safe. Go to your Google account's Security section to enable this setting.
Open the Play Store app.
Tap on your profile icon.

Tap on Manage your Google Account.


On this page, swipe left and go to the Security tab.

Scroll down and tap on 2-Step Verification.

It will redirect to a new page.
Tap on the GET STARTED at the bottom.

Now Sign in with your Google account and follow accordingly for further verification.
Contact Your Carrier Network Provider
This message comes to confirm whether a request to add a DCB payment option was initiated from your phone. It means your carrier network provider verifies the entire process. So it is best to report this issue to your carrier to minimize any risk. Similarly, you can contact them to claim a refund if any unauthorized transaction happens.
Check Payment History
Any pending payment could also be a reason for receiving DCB_ASSOCIATION Message. You can check your payment history on Google Play. It will also clear doubts if any unauthorized transactions were made.
To check your payment history in the Play Store, tap on the profile icon and go to Payments and subscription > Budget and history.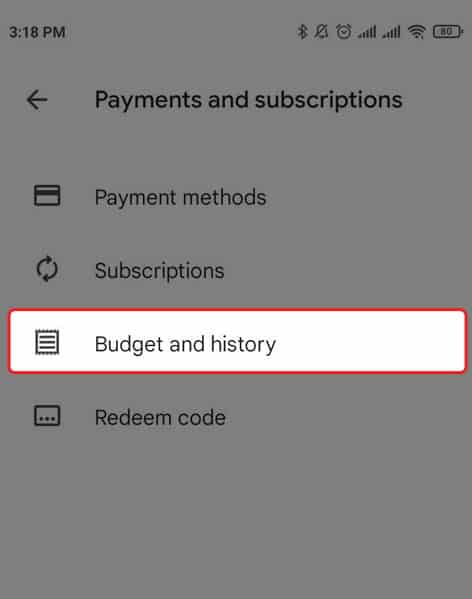 Check Active Subscriptions
Turning off any active subscriptions or memberships on the Play Store can also be helpful if this is causing the issue. It's also important to disable active memberships before you plan to remove the DCB payment method.
To check your Play Store subscriptions:
Tap on the profile icon

Go to Payments and subscriptions > Subscriptions.

Here you can open the subscription if you want to cancel them and follow accordingly.
Remove the Carrier Billing Payment Method
You can opt-out of this payment method if the above method does not solve the problem. You can remove the carrier Billing option if you are not using this payment method for any active memberships. You won't receive such messages afterward. We have described the process in the following section.
If you constantly receive DCB_ASSOCIATION, you can get rid of it by removing this payment option from the Play Store.
Open the Play Store app from your home screen.
Make sure you choose the correct account from the down arrow.

Goto Payment and Subscriptions.

Select Payment methods.

Now go to More payment settings.

Wait until the new page loading is complete.
You'll see your Carrier name. Now tap on Remove.
Tap Remove again.