If your Inbox is packed with spam emails despite setting a filter, you might be a victim of spam bombing. Spammers often use this technique to target email addresses with feeble spam filters to send promotional emails and distract you from seeing important emails.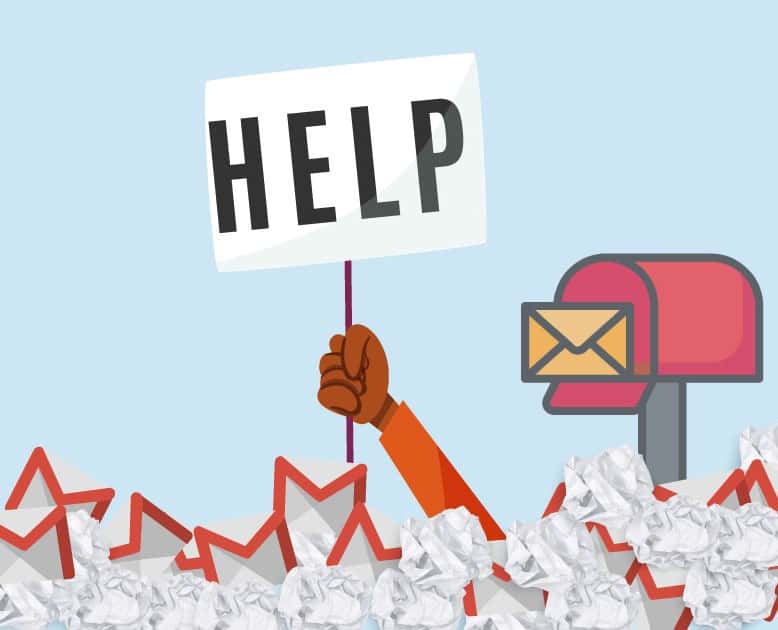 Although Yahoo's spam filter continuously monitors such emails and relocates them to the designated folder, it sometimes fails to identify both legitimate and junk emails.
This issue fundamentally stems from Yahoo's internal system, leaving users with limited options to resolve this problem. Nonetheless, you can work around this issue by setting up a custom filter and adjusting a few email settings.
Add New Spam Filter
Although Yahoo keeps updating its spam settings regularly to remain updated on the new techniques that spammers use, its built-in filter sometimes fails to work properly. In such a case, you can add a new spam filter and check if it solves the issue.
Open your Yahoo mail.
On the top right, below the Home button, tap on the Settings icon. Click on More Settings.

Select Filters on the left column. You will see an existing filter there.
To create a new filter, click on Add new filters.

Type Filter name.
On Set rules, fill up the filter parameters.

From: Type the email address of the unwanted sender
To/Cc: Filter spam emails to a receiver
Subject: Filter spam emails with a particular subject
Body: Filter spam emails with certain words or composing styles on the email body

Choose the filter criterion on each parameter from contains/doesn't contain/begins with/ends with.
Tick on Match Case to spam emails that match with provided filter.
On Choose a folder to move option, drag the drop-down menu to Select folder and folder name where you want to move the spam email.
Click on Save.
Rearrange/Reorder Filters
Yahoo might be unable to recognize the emails as spam if the filter isn't correctly configured. You need to recheck your filter settings to ensure it is working properly. If you have set up multiple filters that work sequentially, try changing the order of those filters.
Go to your Yahoo mail.
Click the Settings icon on the top right. Choose More Settings.

Select Filters on the left column.
Click on any filter. Tap the Upward arrow icon to move it up or the Downward arrow to move it down in the order.

Edit or Delete Conflicting Filters
Yahoo finds it difficult to make a decision if you set up two filters that contradict itself. If your spam filter isn't working and you have set up multiple filters, then it's better to check if these are conflicting. In such a case, you can edit or delete it.
Go to the Filter option in settings.
Select the filter that is conflicting.
To edit, go to the Edit Filter dialog and make changes.

To delete, tap on the delete icon above the filters on the right side.

Marking Emails as Spam Manually
If you have a few undesired emails on your Yahoo mail, then you can mark them as spam manually. Besides, if you keep marking emails as spam manually, it will help Yahoo to recognize them as spam in the future.
Go to your Inbox in Yahoo mail.
On the search bar, type the message, name, or email that you want to mark as spam. Tap on the Search icon beside it.

Select the emails you want to mark as spam.
Hover above the menu and click on Spam.

Unsubscribe Sender
You can also unsubscribe a sender instead of manually marking each email as spam. Once unsubscribed, you will no longer receive an email from that particular sender.
Go to your Inbox.
Find an email from that particular sender.
Tick the box before the profile icon in the email to select it.

Slide over to the menu bar on top and click on More options. Select Unsubscribe.

Empty Spam Emails
A shortage of space in the spam folder could be a reason why such spam emails appear in your Inbox. Emptying your spam emails free up the space for spam emails.
Go to your Yahoo mail.
Click on the Spam option in the left column.

Tick on the box in the top left to select all spam emails. Slide over to the menu at the top, and tap on the delete option.

It will permanently delete all spam emails.
Yahoo Support for Assistance
If your spam filter still malfunctions after trying out all the steps mentioned above, it's time to seek Yahoo Support's assistance. Yahoo support personnel will look into your problem and guide you with the necessary steps to solve the problem.
How to Recover Emails From Spam?
Sometimes a spam filter might misinterpret, causing an important email to mark as spam. In that case, you can manually recover the emails from the spam folder.
Here's how you can recover emails from spam.
Open your Yahoo mail.
On the left column, select the Spam option.

Go to the falsely spammed email. Click on the box before it.
Slide over to the Menu bar and select Not Spam. The email will go back to its original destination.

Tips to Avoid Spam and Phishing Emails
Update your spam settings regularly, as old spam filters might run out of version in a short period of time.
Use multiple criteria to describe spam emails so that scammers wouldn't get through easily.
Keep your Inbox clean, as the spam filter might not work if your storage gets full.
Recognize suspicious emails and avoid them.
Never download attachments and links from suspicious resources.
Set a strong and unique password that is difficult to crack.