Technical issues are bound to arise with every web sites. To help developers navigate such issues, Webhost forums provides a rich resource.
With lots of emerging web hosting forums on the web, it's difficult for the average Joe to keep track.
We've done a round-up of the best web hosting forums you should consider joining.
Here's a brief overview of the top 11 Web Hosting forums on the internet today.
Now, let's talk about what each of these web hosting forums has to offer.

You don't want to join a web hosting forum where people rarely say anything. LetsHostTalk is one forum that's quickly become one of the most active hosting forums on the internet today.
In terms of the forum's interface, LetsHostTalk offers a rich GUI with enough simplicity for any computer literate person to navigate. This is one feature that seems to be lacking in many web host forums we saw.
LetsHostTalk does a fine job in categorizing discussions (on the right sidebar) so users don't have to manually search for discussions. You can also see the number of views and comments a discussion has garnered.

HostSearch stands out from the rest in terms of its interface. The categories in this forum are also well arranged.
One thing you'll notice is that there are different discussion sections for hosting providers and for consumers, and market places. You're free to talk about anything related to hosting.
In terms of user engagement, Host Search has a lot of engagements compared to many other web hosting forums.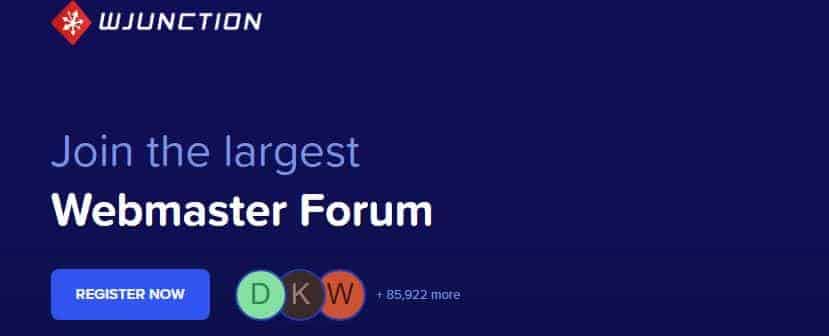 In terms of versatility, WJunction is second to none. WJunction offers other topics and discussions on internet-related news. With this addition, it may be distracting for some users but it's the most comprehensive among the lot compared to the others. And they got a lovely web interface too.
If you've never been on WJunction you might not get the full picture. This is one fun web hosting forum. And the extra internet gist keeps a lively buzz on the forum.

Interaction is what makes a web hosting forum exciting. HostingDiscussion lives true to its name as it provides a steady platform that allows people to discuss anything related to website hosting.
The website offers users thousands of interesting threads where real issues regarding web hosting have been thoroughly thrashed.
The design of the platform is also interesting with easy to navigate categories. You'll certainly find lots of helpful discussions on this forum.

WebHostingTalk became quite popular in 2015 when the admins revamped the discussion board on the site to suit web developers who wanted to connect and get answers to questions related to all types of hosting problems.
Today, the user engagement in the forum is topnotch and it comes from people all over the world. To achieve this, there are different language options to match people from different regions.
It must be stated that the moderators on Webhosting Talk do a pretty decent job at keeping the forum as lively as possible.

TheWebHostBiz has a great platform for discussions related to web hosting. User engagement is steady on the platform but the challenge is that they allow too many guests to post on the platform which isn't too good for moderation.
On the plus side, thousands of verified users trust this forum and of course there are thousands of topics and discussion to look at.
Also, members of The Webhost Biz are more open to responding to questions from newbies.
LowEndTalk is a superb web hosting forum that provides a platform for users to discuss the technical nitty-gritty of web hosting and web development.
At LowEndTalk users have to adhere to some strict community rules. It's not uncommon to see a violating user being banned from the platform.
Concerning helpful discussion, there are thousands of well-categorized discussions on numerous topics mostly related to website hosting.

At ForumWeb you will find thousands of experienced web developers who are more than willing to answer any thoughtful question you throw at them regarding web hosting.
There are thousands of topics with thousands of engagement on this platform. The categories are sorted nicely to allow for easy navigation.
If you'd like to take a look at reviews carried out on various web hosting services and possible discounts, there's a header dedicated to this on the site.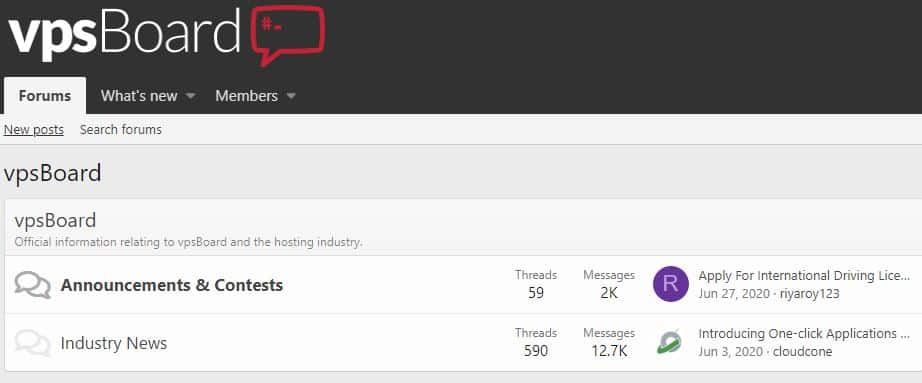 Topics and discussion on web hosting almost seem inexhaustible on VPS Board. There's discussion on shared hosting, particularly VPS hosting and everything else in-between.
Like with ForumWebHosting, there are helpful reviews on different web hosting service providers. There are also tips on the cheapest web hosting service to choose from.
The VPS Board platform has a category where users attempt to answer numerous frequently asked questions. You'll find helpful tutorials and guides made available by web hosting providers on the platform.
AccuWebHosting Forum is popular because there is healthy user engagement in the platform. The design of the platform is admirable too.
The categories on the forum give a hint of the depth of quality content that can be found on the platform.
This forum provides a haven for FAQs. Users can search for answers for questions and ask new ones if they still can't find an answer that relates to their issue.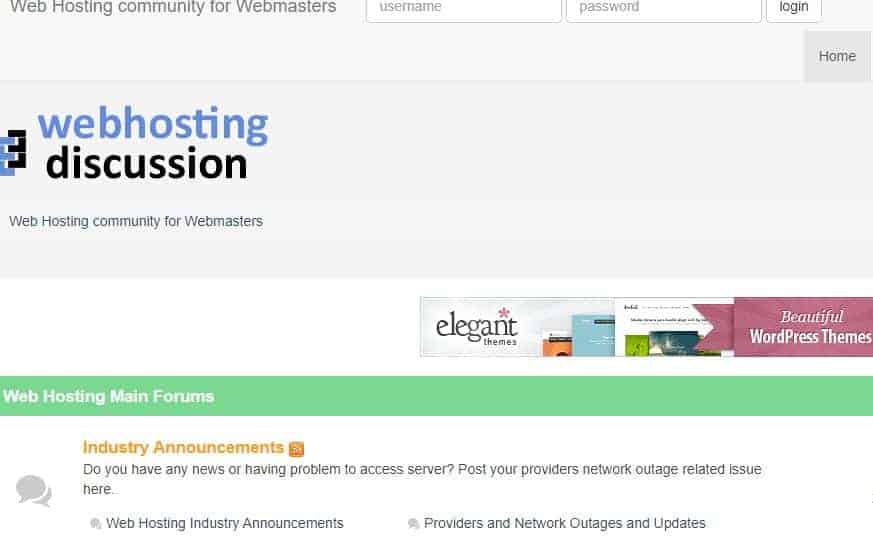 The last but certainly still a reputable mention is WebHostingDiscussion. This platform doesn't have as much user engagement as its peers, but it brings a unique offering to the table which stands it out.
At Webhosting Discussion, users can enjoy content like tips and advice regarding existing web hosting providers and bargain deals to look out for.
The advantage of this forum is the quality of content that's been added to their homepage.
Conclusion
To get help with issues on your website you don't always have to create a support ticket. A web hosting forum can do justice to your problem with helpful tips and advice you probably never thought of, from real people.
In this article, we've carefully looked at the best web hosting forums on the internet. We'd love to hear your take on this.
Let us know in the comments. Did we leave out your favourite web host forum?