Need some quick extra cash? Let's dig into how to make one hundred dollars a month or even more.
$100 per month doesn't sound like much if you're living the city life. It doesn't cover for rent or monthly grocery shopping.
But there's a sense of satisfaction and financial ease one gets from passively making $100 every month.
For students, unemployed folks, sit-at-home moms or dads, an additional $100 could prove a big difference at month-end.
However, the first thing you need to make a minimum of $100 per month is an absolute commitment.
If you aren't prepared to work committedly at one of the many methods shown in this article, you'll always come up short.
Without further ado, here are the 24 proven ways to make $100 per month.
First, here are the top 10 ways to make $100 online monthly
1. Freelance writing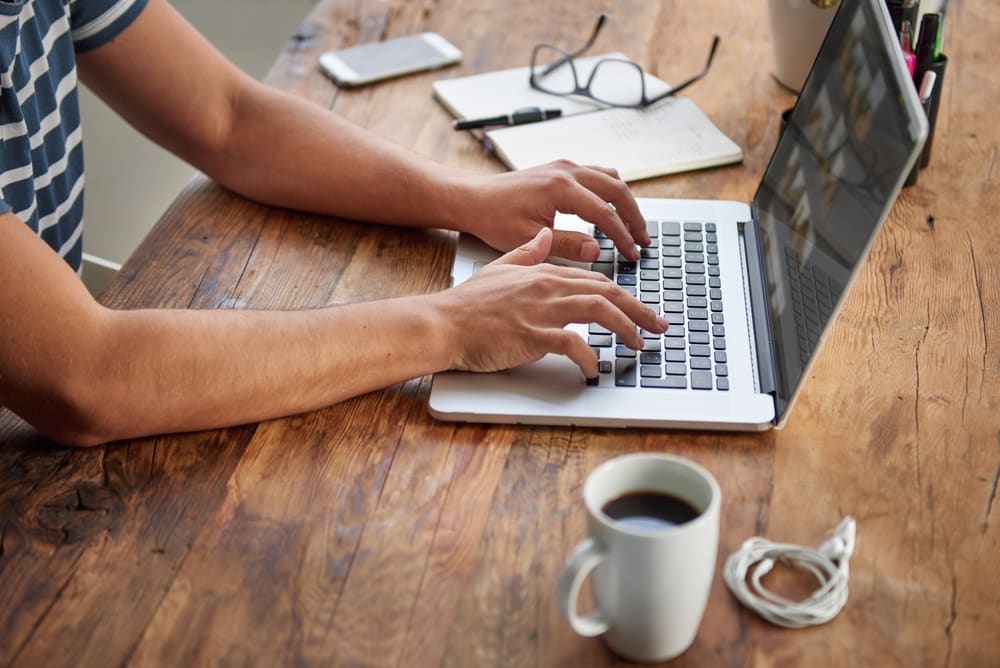 Since the dot.com boom in 1995, freelance writing has morphed into one of the best ways to make money online.
With millions of website on the internet today, there is an inexhaustible demand for freelance writers who know their craft. Online magazines, blogs, local businesses and digital agencies will easily pay $100 a month if you can produce quality content.
The bulk stops at your table. Can you write detailed short or long-form articles? If yes. What kind of articles are best suited for you? Finding a niche that suits your style, and committing to it will improve your chances of getting hired and boost your income by 50%.
Now you can begin searching for writing gigs. If you're in the US, a good place to look is Textbroker.
Upwork, iWriter, ProBlogger and Constant Content are also great places to find quality work.
2. Start a blog
A blog can put thousands of dollars into your bank account if you set it up nicely and load it with targeted and helpful content.
There are lots of bloggers who make a six-figure income from their blogs, an example is an Australian writer and ProBlogger CEO, Darren Rowse. Certainly, you can make a few hundred bucks with some effort.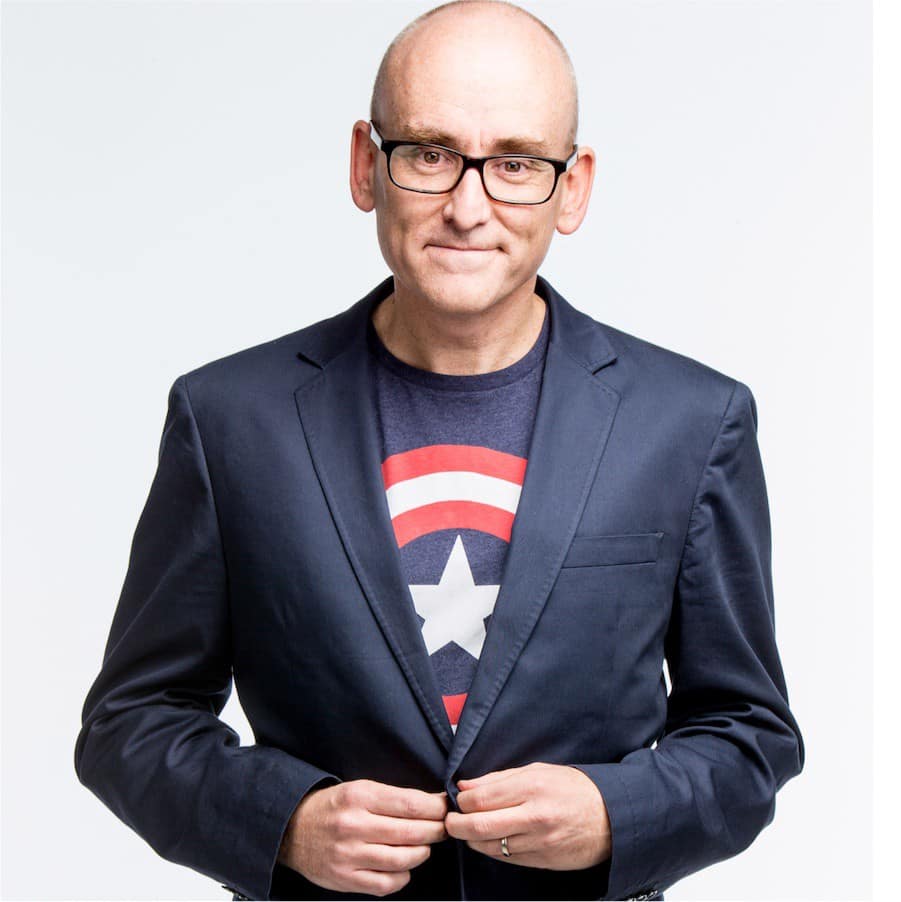 With WordPress making it easy to design just any type of website want, you can affordably set up your blog and monetize it.
Read More: 11 Best Webhost Forums on the Internet
How to monetize your blog
Content is king. You can't make any money from your blog if you don't have quality content in it. This article by Neil Patel explicitly shows you how to set up a blog and create quality content.
Get Google Adsense. Another superb way to get some money through your blog is to get Google Adsense. But your blog must first be eligible for Adsense.
Display Ads. With display ads, you get paid by sponsors once they appear on your blog. However, like in Adsense, you'll get paid based on the number of views your ads get. So you need to get some traffic for your blog.
Text links. As your blog gets popular, companies and other sites will pay you to have you link from their website to them.
Sponsored posts. Many organizations and businesses pay bloggers to post detailed articles about their business on their blog or website. These are called a sponsored post. On the average bloggers charge $20 for a sponsored post. Some bloggers charge up to $200 per post.
Affiliate marketing. Lots of bloggers have raked in fat sums of money through affiliate marketing. Depending on your niche, you can reach out to companies and businesses to talk about their product or service on your website. They'll pay you a small fee each time they get a lead, client or sale through a post or referral link on your blog.
These methods show you how you can easily make $500 per month through your blog.
3. Start a video blog
You can start a video blog and make hundreds of dollars monthly.
Your normal blog can be made into a video blog if you post more video than text content. The important thing is that you monetize it by displaying ads and affiliate reviews.
You could also start a YouTube channel and monetize it. People are making crazy money on YouTube.
The truth is, it takes time and effort to earn money from a vlog, or YouTube channel. You have to think about spending some cash on a good camera, lighting and a microphone.
4. Evaluate search engines
Search engine evaluators earn upwards of $15 per hour.
Companies like RaterLabs, Appen and Lionbridge are contracted with Google, Bing and other search engines. These companies employ people to rate search engine content instead of robots.
To rate search engine content you don't need any special skill. Your laptop and a good internet connection are your greatest assets. You probably need some headphones too.
Your job is to rate the quality of a search engine result page and how well they satisfy a user.
5. Write reviews online
This has a lot to do with freelance writing, but it's a special subject that's helped many writers earn big bucks online.
The thing about writing reviews is that you don't have to be a pro writer to do it.
Everyone has an opinion about a product or service they've used in the past. If you can write it down, then you're good to go.
Because most people would only buy a product or service after reading a review about it, companies and businesses are in need of people who can write reviews about their business.
Swagbucks, SponsoredReviews, and ReviewStream will pay you up to $15 for every review you leave on their website.
6. Get paid to watch videos online
People are becoming more and more impatient with video content nowadays. This is largely due to the immense number of videos circling the internet.
To get people's attention, some companies go as far as paying users to watch their videos online. This is a marketing strategy that seems to be working.
You can also consider becoming a movie reviewer online. Although you may need to start a blog or website to effectively do this.
You can get paid to watch videos on InboxDollars/InboxPounds or iRazoo. You can expect to earn at least five bucks per video watched.
PS. The sites listed in this section also pay you to take surveys.
7. Sell digital products
Selling digital products online is easy and quite profitable. If you set your heart at it you're sure to make well over a hundred dollars monthly.
There are thousands of digital products you can sell online and make some quick cash.
You could buy and sell E-books, online courses, videos, photos, songs, Software as a Service (SaaS), web templates, domains etc.
You need an eCommerce platform to sell your digital products. Good examples include WooCommerce, SendOwl, GumRoad and E-Junkie.
8. Become a beta tester online
To get an unbiased view of people on a newly developed product or service, many companies and businesses perform beta testing.
By doing this they allow a select number of people who use their product or service before it can be released to the public. This allows the developers to get feedback and make corrections.
This is often the case with web and application developers.
Oftentimes not many people are interested in any beta testing. This explains why developers are willing to pay money to beta testers.
Some websites have provided a platform where developers can find and pay for beta testers. An example is UserTesting where testers can earn as much as $30 for every test they take. BetaTesting also pays up to $25 per test.
9. Play video games and get paid
The majority of people play games for the fun of it. Well, you can make some money while playing video games.
There are a number of ways you can earn $100+ monthly playing video games.
For one, you can become a video game tester. You should know that on the average, video game testers earn up to $60,000 per year.
For two, you can start a YouTube channel where you review the video games you play. A good example of someone making good money doing this is PewDiePie who earned a staggering $12 million playing and reviewing video games on YouTube in 2017.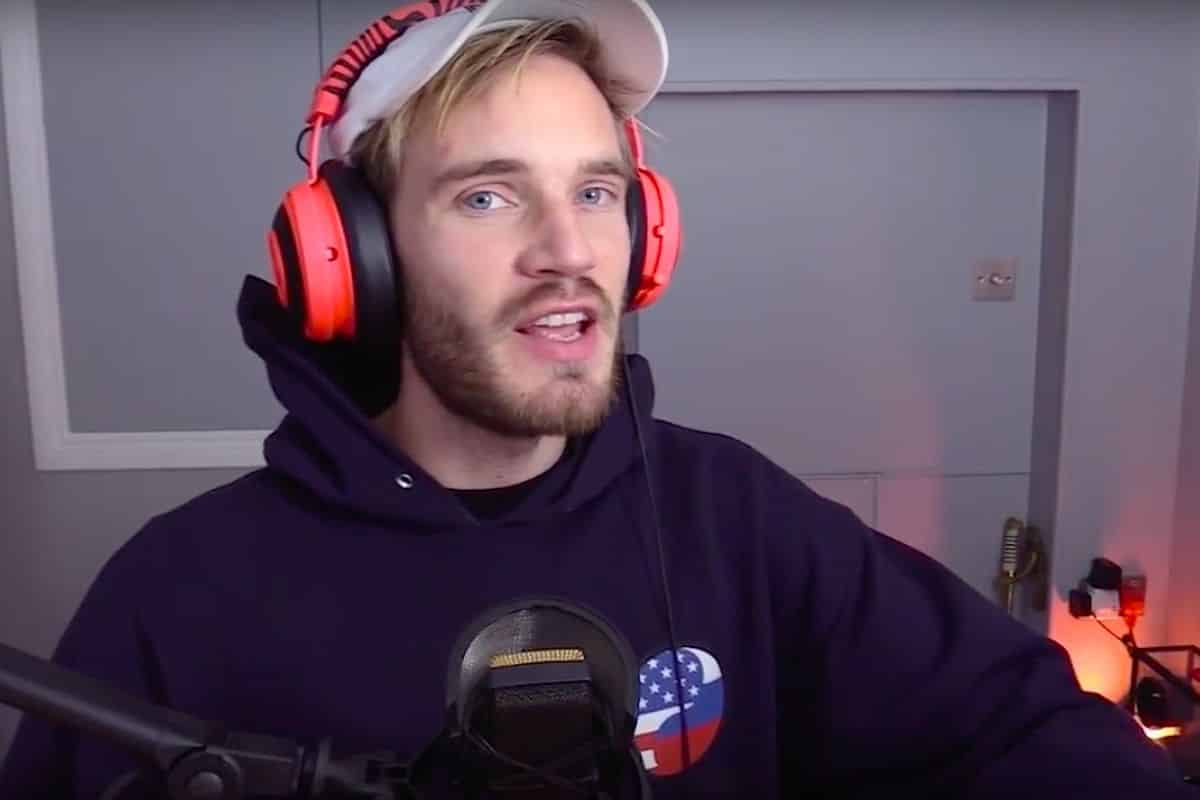 And for three, you can start a Twitch channel where viewers watch you play their favourite games. In 2018, Twitch streamer Ninja raked a mammoth $10 million from his Twitch ads subscribers and sponsors.
Forget about those nasty mobile gaming apps promising to pay you if you download and play. They DON'T work.
10. Become a respondent and get paid $$
It can be difficult to get respondents for a research topic. Or find people willing to participate in studies.
Companies and researchers are actively looking for respondents and participants for various studies.
You can join some of these studies and get paid for each study you participate in. You don't need to be a geek to do this.
One platform that connects researchers and respondents is Respondent.io. This site pays respondents as much as $150 per month.
You receive your earnings via PayPal.
Here are 14 more ways to make hundred 100 dollars monthly without working online
1. Write a book
Writing resurfaces again. Why not. Writers make stupendous money from their books.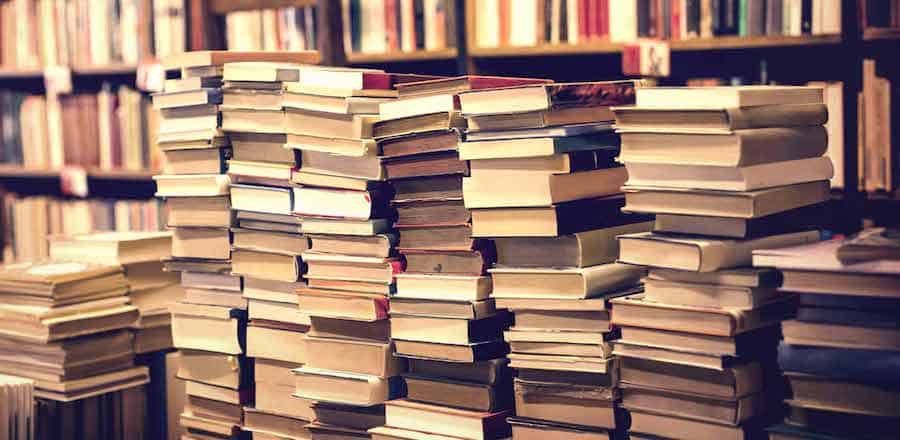 However, writing a book takes time and dedication. You might end up spending some money on a publisher, an editor, and the cover design.
Book writing is not for you if you're shooting to get-rich-quick.
But once your book is out there you can keep making money from it for as long as it keeps selling.
If you don't want the spend money on a publisher you can just focus on writing an eBook. On average, an eBook sells for $1+ on Amazon. That's an estimated $100+ if you can sell 100 books a month.
You can self-publish your books with Amazon Kindle Direct Publishing.
2. Become a home tutor
If you're a college student you can use your spare time (breaks) to pass on your knowledge to the younger generation through home tutoring. This also goes for you if you don't mind an extra hundred bucks plus monthly.
People around you are looking for home tutors for their high school kids. Even grownups who're too busy to attend a class are regularly seeking competent home tutors.
If you'd like to become a home tutor and make money, you must first advertise your service. You can do this by word of mouth or through social media. Tweet about it or make a post about your service on Facebook. You'd be surprised at the response.
3. Provide house cleaning services
The task of cleaning houses is not one many people take a liking to. This creates an opportunity for people looking for extra income.
It costs an average of $50 to completely clean a medium-sized house – say a two-bedroom bungalow. This can be done in 16 working hours or even less.
As you can already guess, you don't have to clean too many houses to bag an extra hundred every month.
Again, you can't make any headway in this business of you don't put out the word about your service. Social media will help you do that. You can also print flyers and share around your neighbourhood to generate leads.
4. Sell stuff on eBay
You can make money selling stuff on eBay. But you must first decide on what to sell and set up your eBay store.
Deciding on what to sell is the most important step in making money on eBay. You must look out for what's trending, and goes for a reasonably affordable price; people mostly use eBay to find lower-priced items.
Auto parts, books, used jewellery and clothes are some of the best sellers on eBay.
You could buy some faulty items, fix them up and sell them on eBay. This can easily fetch you an extra $100 monthly.
5. Mystery shopping
You can make an extra $100 monthly by shopping on behalf of other people – this is popularly known as mystery shopping.
The good thing about being a mystery shopper is that it doesn't dig too much into your time. Even better, you get to go out, make friends and get freebies.
There's not much mystery behind mystery shopping. Your hardest job is finding your first client. That opens the door to other clients.
The main task of a mystery shopper is to shop for their clients, return receipts, and take a survey of their shopping experience.
BestMark is a leading mystery shopping platform that regularly hires mystery shoppers for their clients.
6. Babysit and get paid
Babysitting has been a cool way to make quick bucks for as long as anyone can remember.
It's not the most popular way you can make $100 per month, but it's one of the most consistent ways you can grab some extra income.
In the United States, many babysitters charge an average $20 per day and per kid. That means you can charge up to $100 to babysit a group of five kids per day. That explains how some babysitters earn a few thousand dollars per month.
However, the task of babysitting isn't for everyone. You must have temperance because kids can be quite frustrating. Some parents even pay higher to escape the trouble and nuisance from their kids.
7. Earn $100 monthly pet-sitting
It sounds absurd but people actually make money pet-sitting.
Two things are involved in this task. Firstly, you have to love your pets. Most kinds. Particularly dogs and cats.
Secondly, you must have some time to spare. However, there's flexibility with this task as you can choose when to pet-sit based on your regular schedule.
So what does a pet sitter do? Simple, you look after someone's pet and get paid. Some pet-sitters are earning up to $200 per month on Rover. People also find pet-sitters on this site.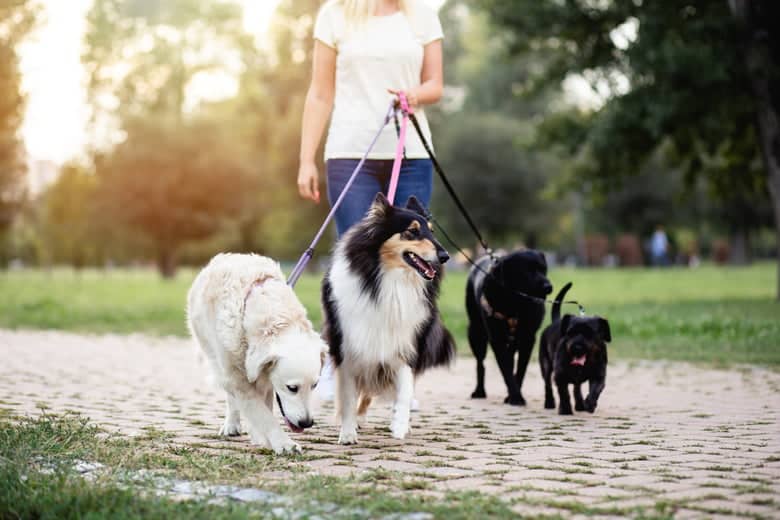 Pet owners who're too busy to adequately look after their beloved pets often offer tasks like dog walking, feeding cats or dogs, dog boarding etc. to pet-sitters.
8. Become a courier on Amazon
In April, it was reported by the Guardian that Amazon CEO Jeff Bezos saw his net worth increase by $24 billion as the Corona Virus pandemic got worse in the US. That's because Amazon continued to do business and make money even while other businesses shut down and went on lockdown.
You can share in the Amazon bounty by becoming a courier for Amazon. You're sure to make an average $20 per hour. That guarantees you $100 per month.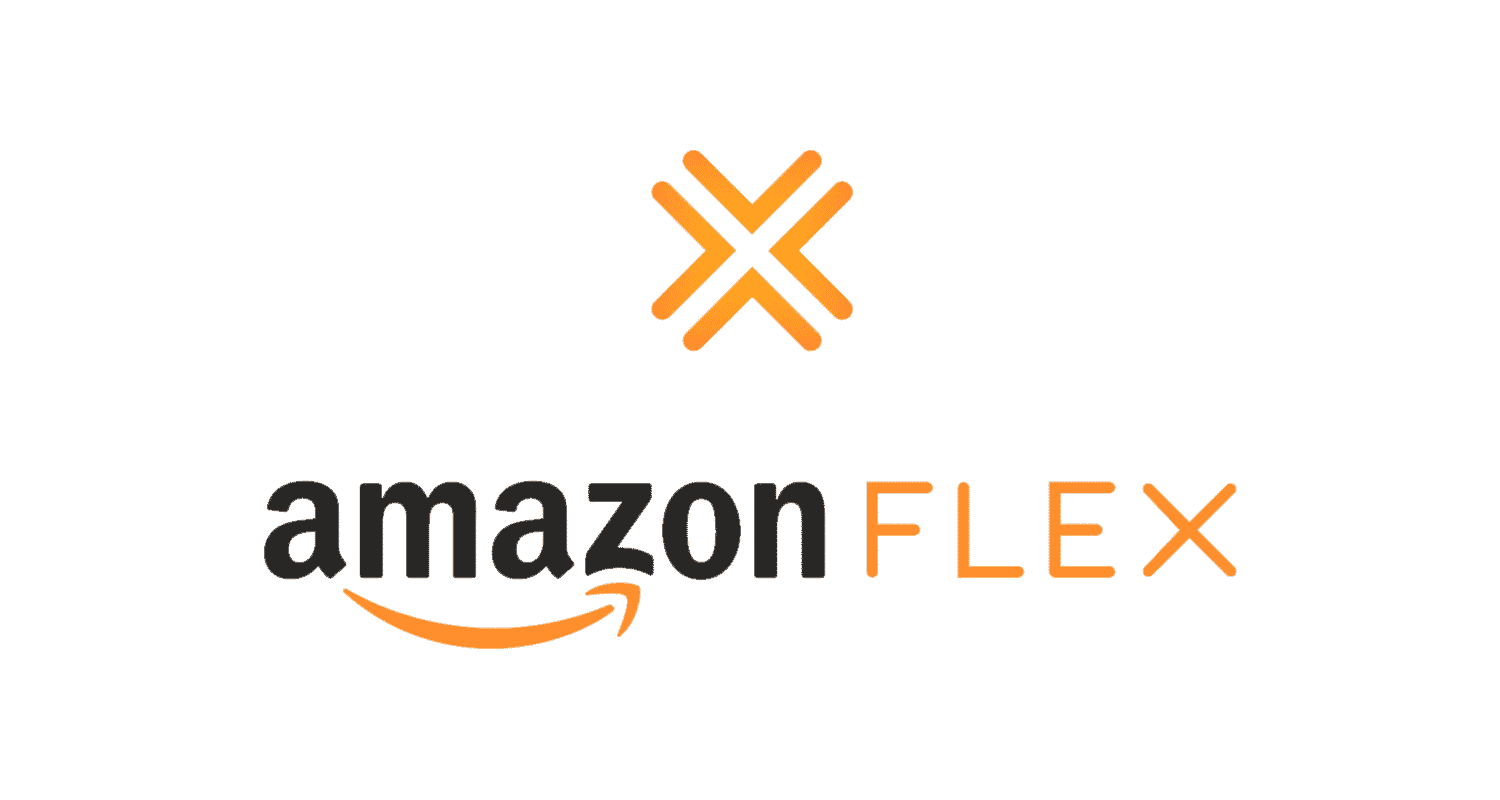 You can sign up with Amazon Flex. Amazon is regularly recruiting couriers for their ever-increasing business.
The job of an Amazon courier is to pick up parcels from an Amazon warehouse/store and deliver it to people. Again, time management is key.
9. Rent a space and get paid
Monthly passive income can flow your way if you have a room or space to rent to tenants.
Many people have spaces in their residence they aren't using. If you're in this category it's time to make some money renting it out.
If you're in the United States or the UK you can use a platform like Airbnb to rent your space to guests. Airbnb charges a 3% commission for every complete booking you make.
10. Become an Uber driver
Can you drive people around at your spare time? You can earn good money monthly as an Uber driver.
Uber is the world's leading ride-hailing company. The company does a fine job of connecting passengers to drivers. Your job is simply to pick up passengers and get paid. You may have used Uber so you know the drill.
Consistent Uber drivers make as much as $30,000 per year.
You can sign up to become an Uber driver here. But first, you must make sure you have a car that meets their requirements.
11. Become a coach
Are you proficient in a specific subject or field? Say sports, martial arts, marriage, counselling etc. You can become a part-time coach and make money.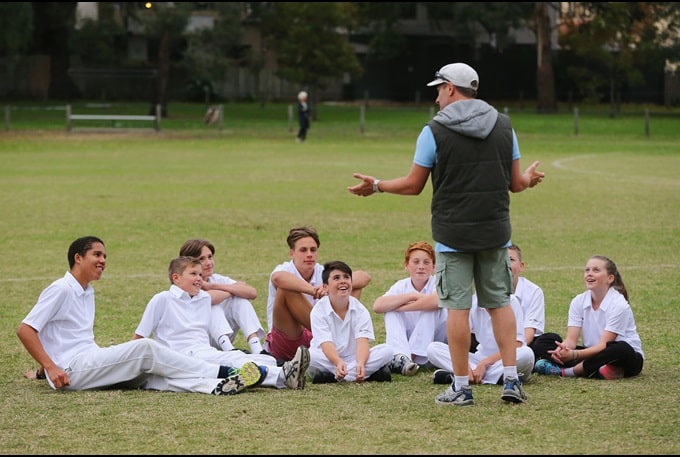 Some coaches earn lots of money dishing advice and training to people from the comfort of their homes.
A pro coach can make up to $100,000 per year. However, that's a longshot for someone who's just starting out.
Your clients will ultimately determine how much you can make as a coach. Hence, you must aggressively market your services on social media, Google and on your blog.
12. Proofread books and get paid
There are many writers who are in need of people to proofread their work before it gets published. Writers and publishers are willing to pay proofreaders for this task.
Although proofreading software like Grammarly is becoming popular, proofreaders are still in high demand. That's why proofreaders make up to $60,000 per year.
If you're grammar-savvy and interested in becoming a proofreader, you may need to market your services online. Reach out to publishers and writers you may know.
You give it an extra kick by setting up a simple website like Enago.
13. Invest with a Crowd-funding community
You can make some cool money through crowd-funding.
In 2012, Barak Obama signed the Crowd-Funding Jobs act into law, which means crowdfunding is legal in the US.
The best crowd-funding community you can join is one that deals with Real Estate. A good example is FundRise. What they do is invest in developing real estate and pay you dividends at month-end.
The drawback with crowdfunding is that you need some money to get started.
14. Build your network
There's a popular saying that your network determines your net-worth. One can easily agree with this notion.
No one can survive as an island. You need people in order to scale up your earnings and even earn some passive income.
It a surprise to see how much little effort people put into building their network.
Reach out to old friends and colleagues. Actively share your passion on social media. Join groups and communities where ideas are shared. Be ready to respond to people when they ask you questions.
Someone can let you in on a gig that could fetch you lots of passive income.
Conclusion
It doesn't hurt to believe you can make $100 in extra income every month.
However, as small as $100 sounds, you may not make that much passively if you don't put in some commitment first.
We've highlighted some of the best ways to make $100 per month. These ideas aren't too difficult to try out. Passive income is waiting for you on the other side.