Many users have reported the "Something went wrong" error message while scrolling through their Instagram feed. When you encounter this error, you may have trouble seeing your Instagram feed and face login issues.
From what we've gathered, this issue is mostly concerned with an unstable internet connection. If that's the case with you too, try switching to a different network connection. However, there are other causes that could also trigger this error.
Usually, glitches in the Instagram app or the issue with the server are to blame for this error. Besides, here're the possible causes behind the "Something went wrong" error:
Instagram app is not up to date.
Logging in on different devices.
Issues within the app itself.
Using VPN.
How to Fix "Instagram something Went Wrong" Error on Instagram?
The "Something went wrong" error on Instagram could be resolved by fixing your internet connection or updating your Instagram app. If applying these fixes does not help, you can move forward with the other solutions we have gathered for you. Make sure you follow every fix until you no longer see the error.
Restart Instagram App
When you open multiple apps on your phone or use Instagram for a long period of time, it can cause the app to lag. This might also lead to the error. Try closing all the apps and restarting your Instagram app to resolve this.
On iPhone
Double press on the Home button.
Swipe up every app, including Instagram to close them.

Re-open Instagram App.
On Android
Swipe up from the bottom, hold and let go of your screen.
Press on the Close all option.

Re-open your Instagram.
Examine Your Internet Connection
This error is typically caused due to issues in the internet connection. To resolve this, you need to switch to a faster internet connection. Change to a different Wi-Fi network or Mobile Data.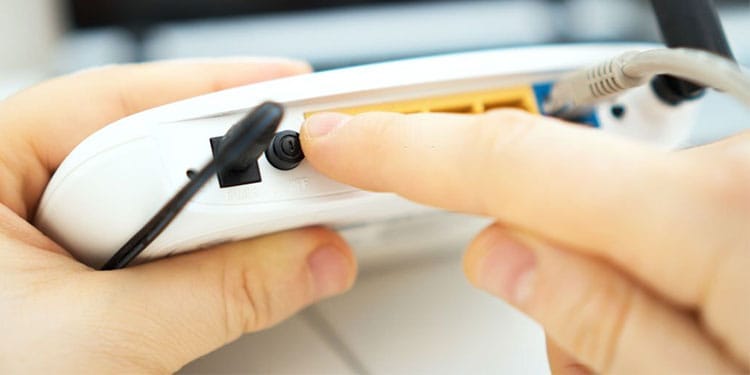 You can also try restarting your router to solve the internet glitches. Try turning off your Wi-Fi Router and again turning it back on. Contact your Internet Service Provider (ISP) if the issue remains.
Verify if the Instagram Server is Experiencing Issues
The Instagram servers may be experiencing issues which may temporarily cause this error. There are several potential causes, like problems with the maintenance for the server to go down.
If you want to know if Instagram is experiencing server problems, you can visit their official pages on other sites like Twitter. If there is a problem with the server, you may have to wait for Instagram to resolve the issue.
Update Your Instagram App
Instagram often comes with new updates and features. If your app is not up to date, sometimes this error can occur. You can upgrade the app by following these steps.
Go to the App store (iOS) or Play Store (Android).
Look up Instagram.
Hit the Instagram Update button.

Note: Your Instagram is up to date if there is an Open option rather than an Update.
Clear Cache and Data
As the Instagram app constantly brings in new updates and features, it stores many copies of data and files in cache data. These cache data can sometimes cause an error on Instagram. To resolve this error, you can remove the cache data.
On Android
Go to Settings.
Press on the Apps.

Tap on Instagram.
Go to Storage.

Tap on Clear cache to delete all cache.
Tap on Clear data to delete all data.

On iPhone
On iPhone, you don't have the option to clear the cache. You can Offload the Instagram app to clear cache data. The app doesn't delete any important files and data.
Open Settings.
Go to General.

Press on iPhone Storage.

Select Instagram.
Press Offload App.

Now, Re-install the Instagram app.
On Chrome (PC)
Launch Chrome browser.
Click on Three-dots.
Select More tools, then press on Clear browsing data.

Choose All time by clicking the Time range drop-down menu.
Tick on the Cached images and files.
Tap on Clear Data.

On Safari (Mac)
Go to Finder and press Go.
Press on Go to Folder.

Enter ~/Library/Caches/Safari.

Select Cache files.

Drag them to the Trash.
Re-install Instagram App
Sometimes, due to the issues in the app itself, this error can occur. You can try Re-installing the app to fix this issue.
Here're the steps to delete an Instagram app on iPhone and Android.
On iPhone
Go to the Instagram app.
Press and Hold until it starts to jiggle.
Press on the Minus.

Select Delete App.

On Android
On Android.
Press and hold on to the app until you see a Pop-up box.
Tap on Uninstall.

Press Ok.

Here're the steps to Re-install the Instagram app.
Go to App Store (iPhone)/Play Store (Android).
Search Instagram.
Press on the Cloud icon (iPhone) or press on the Install (Android).

If other fixes don't work, this is the last option you can use to fix the error. Report your problem to the Instagram Help centre.