An Alexa-enabled device can work as a control hub for all your smart home appliances that operate with your voice commands. But problems arise when it replies, "Sorry! the connected device is not responding!" or when it does not reply at all.
Both indicate a communication error due to a poor network or software glitches. If you are experiencing the same, we have simple solutions to fix such an issue.
How to Fix an Alexa Device Unresponsive?
There could be several reasons for an unresponsive Alexa device. But alot of the time, a simple restart could work well. Before going through troubleshooting, you can restart your Alexa device if it resolves those hidden reasons.
If Alexa is still not responding, there could be issues with the connectivity between the devices or in the software. Firstly, we should address the minor issues we can resolve at home. So let's look at each of them.
Check for Connectivity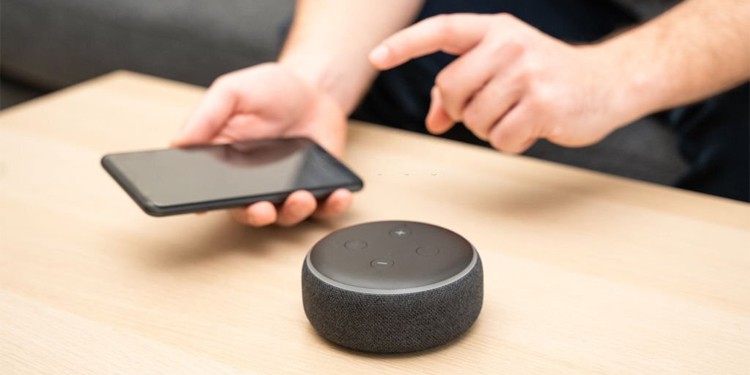 A lost connection is the main reason why Alexa devices stop working. So make sure your smart appliances and Echo device connect to the same network. Also, turn on your phone's Bluetooth so that the Alexa app and Echo device connect. Furthermore, check the following things that can go wrong:
Check Power supply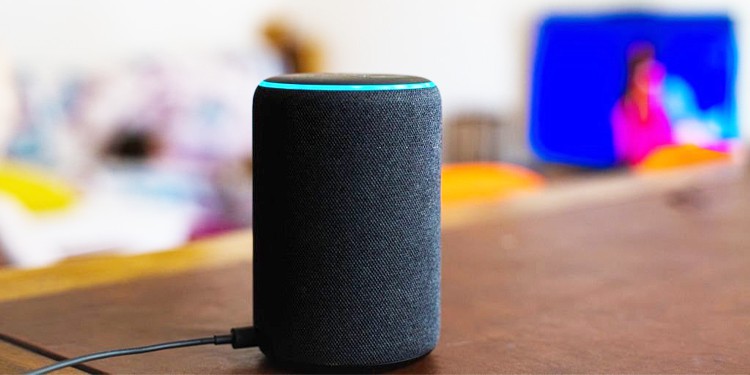 Although Alexa devices connect to phones wirelessly, you'll still need to plug in the adapter to supply power. Also, ensure all the compatible devices are connected to power-supply properly.
Connect to Wi-Fi Properly
Most smart devices are wireless, meaning they communicate using the Wi-Fi or Bluetooth signal. If your home Wi-Fi or internet is slow or unstable, your smart device might not respond. To establish the connection again, follow these steps:
Restart your wireless modem or router.

After a few minutes, restart your Echo or Alexa-enabled device.
If you have recently changed your Wi-Fi password, reconnect Alexa devices to the Wi-Fi following these steps:
Open the Amazon Alexa app.
Tap on Devices.

Tap on Echo & Alexa.

Now locate your Alexa device and tap on it.
Goto Status option and connect to your Wi-Fi network.

Place Echo device in Wi-Fi range
Wi-Fi signals from a nearby network or even your Bluetooth can interfere with your network. It's a common problem of the wireless home network, which makes the device unresponsive. As a solution to this problem, most Wi-Fi routers come with a 5G Wi-Fi signal.
5G bands are more immune to interference but generally short-range. If you connect to a 5G Wi-Fi network, always keep the Echo device in the line of sight. To maintain a strong Wi-Fi connection, avoiding physical obstacles such as a wall between the device and Wi-Fi antenna is best.
Check Voice Commands
Although Alexa is an amazing voice assistant, it may not always understand your commands. You can try later when the background is less noisy.
Check the Microphone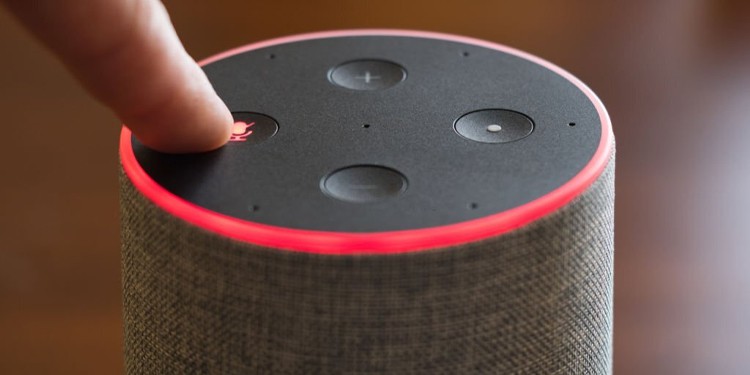 Most Alexa-enabled devices come with a physical mute button. You can use this button to turn the microphone on or off. If you see a red light around your device, it indicates the mic is off, so press the button again so that Alexa can hear you.
Set up Voice ID
If there are multiple users, here is another way to better recognize your voice. You can set up Voice ID so that it uniquely identifies your voice. It is a great way to personalize your Alexa Device. To Setup Voice ID:
Go to the Settings of your Alexa app.

Now go to Your Profile & Family.

Tap on the profile name.

Tap on Set Up Voice ID.

Utter the Phrases that Alexa asks you.
Check the Wake word
If you want to communicate with Alexa, you first need to utter a wake word. It can have five different names as wake words: Alexa (Default), Amazon, Echo, Ziggy or Computer. Make sure you are using the correct wake word, so it responds to your commands. If you want to change the wake word, follow these steps:
Open the Alexa app.
Tap on Devices.

Now tap on Echo & Alexa.

Tap on the device that you are looking for.
Tap on the Gear icon.
Locate and tap on Wake Word.

Choose the Wake word that you like.
Check for device compatibility
Check to see if Alexa is compatible with your smart home device. A compatible smart home device easily gets connected to an Alexa-enabled device. However, many smart appliance manufacturers are in the market, so it's hard to say they all work.
To check if the device is compatible with Alexa, check if it connects or not follow these steps:
Reboot your Alexa and smart device.
Open the Alexa app and look for any new device.
Check the Devices section to see if it is connected already.

Enable Skills
For some devices, connecting to Alexa requires Skills. These programs control devices like your lights, smart plug or other devices that Alexa cannot control themselves. You can check the Alexa app's Skill Store to find out if you need the Skill to use your device.
Try re-enabling Skills if any smart home device is connected to Alexa via Skills and not responding with these steps:
In the Alexa app, tap on the three bars.
Tap on Skills & Games.

Go to Your Skills section.

Find the required Skill and Tap on it.
Now tap on Disabled Skill.
Tap Disable.

Wait for a while and Tap on ENABLE TO USE.
Update the Device firmware
Firmware is a program which is built into the chip. It makes hardware and software interaction possible. Firmware updates not only improve features and functionalities but also fix performance issues. If your Alexa device is not responding, you can try updating the firmware by following these steps:
On the Alexa app, swipe down to find Settings.
Tap on Settings.

Now Tap Check for Software Updates.
Reinstall the Alexa App
A fresh install may be helpful if there are issues with the app itself, causing Alexa to be unresponsive. Uninstalling will remove all faulty programs or bugs along with the app. Meanwhile, reinstalling the app from the store assures a fresher, more efficient version.
On Android
To uninstall, press and hold the app icon for a while.
In the small pop-up, tap on Uninstall.
Press OK, and it gets removed.
Now go to the Play store and search Amazon Alexa.
Select the app and tap Install.
Once the installation completes, tap on Open.
Sign in with your Amazon Account and set it up accordingly.
On iPhone
To uninstall, press on the Alexa app icon and hold.
When the pop-up appears, tap on Delete App.
Press Delete again on this pop-up.
Now tap on the App Store for your home screen.
Search Amazon Alexa.
Select the app and tap Get.
Enter your Apple ID password and then tap Sign In.
Tap Install to this prompt.
Tap Open to launch the app.
Sign in with your Amazon Account and set it up again.
Factory reset the device
If the above methods couldn't help you, you can go for a factory reset. It will undo all the changes to your device that you have made since you first purchased it. Your Alexa device will revert to the original manufacturer settings. This can probably fix the issue and function in brand-new factory conditions. Here is a quick guide to resetting the device:
Open the Alexa app.
Go to the Devices section.

Now go to Echo & Alexa.

Choose the echo device for reset.
Locate Reset Settings and confirm Factory Reset.
Wait for a while until the Echo device reboots.