Facebook stories aren't the same as posts. They're videos or images that you put on the newsfeed and Messenger — but they're temporary. In 24 hours, they're gone.
However, there are times when you want to remove a Facebook story before the 24-hour time limit elapses. It's an easy process that you can take care of in a snap. It only varies a little depending on how you're accessing Facebook.
You can use Facebook stories to share entirely different kinds of content and engage other people on Facebook. There are also fun and artistic ways to change the images before you publish them. Stories weren't included in the original version of the site, but Facebook is always updating.
How to Delete Facebook Stories
Personal stories are displayed at the top of your friends' newsfeeds. Because of this, they have a better chance of being seen quickly than posts. Whether you've shared the wrong thing or simply want to change what you've shared, rest assured that it's effortless to delete a story on Facebook.
Click on "Stories" at the top of your newsfeed.
Click "Your Story" and navigate to the story you want to delete.
Click "…" at the top right of the specific story you want to delete.
Click "Delete Photo" if you want to remove a photo. Click "Delete Video" if you want to remove a video.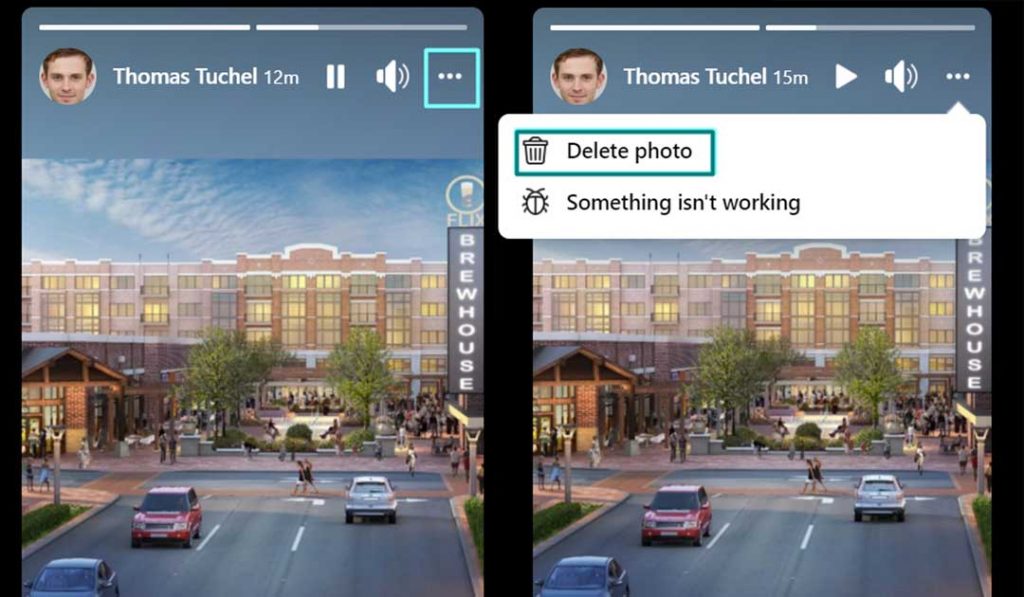 How to Delete Facebook Stories on Android and iOS
When you delete a Facebook story through the mobile app on Android or iOS, be sure you select the specific video or image you want to remove.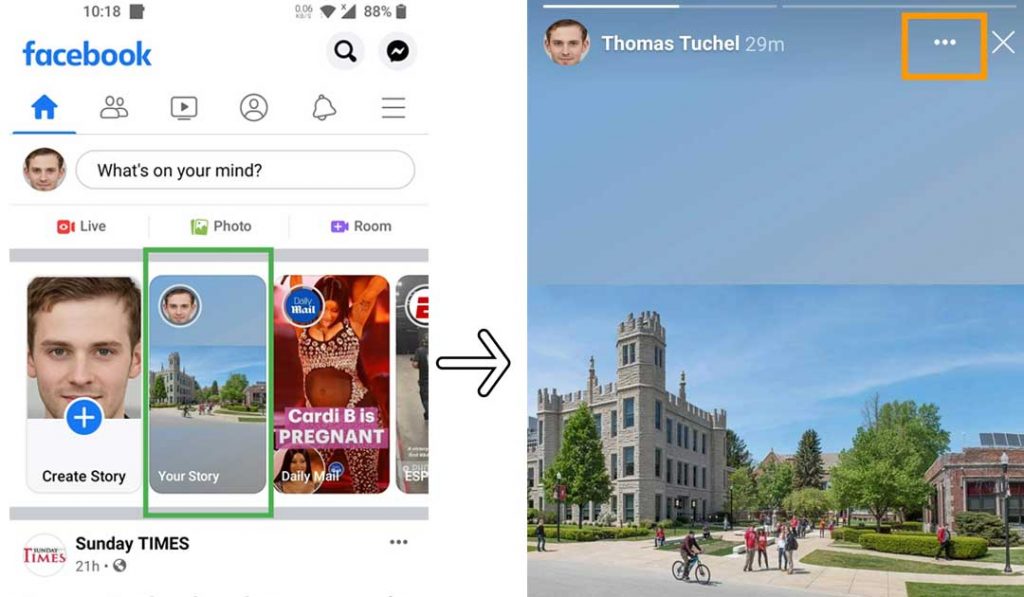 Open your story from the Facebook app.
Tap the "…" icon.
Tap "Delete Photo."
Tap "Delete" to confirm.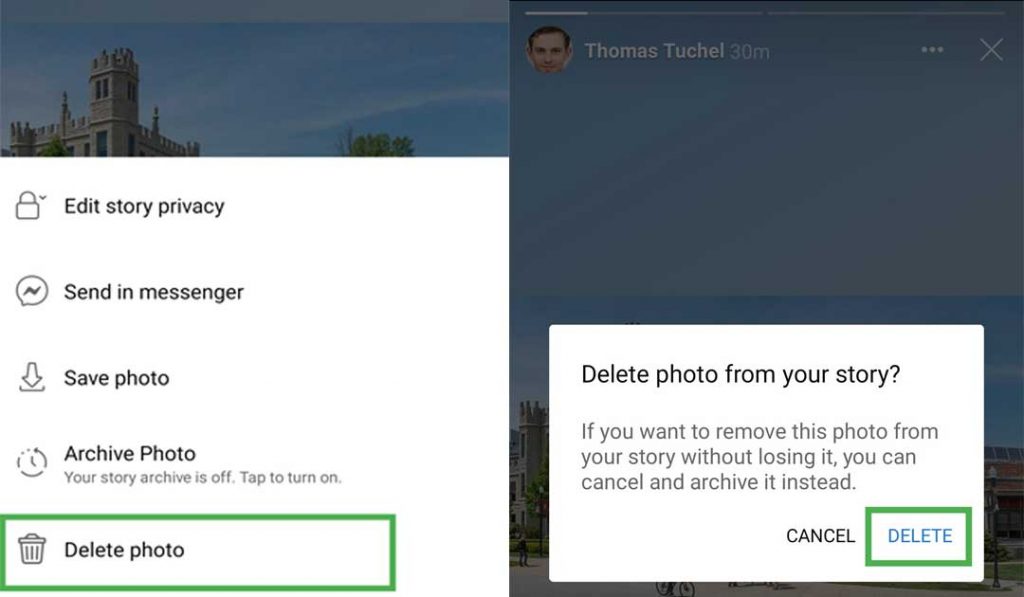 How to Post a Facebook Story
Facebook stories let you share photos and videos from your computer. They appear alongside other peoples' stories and also appear on Messenger.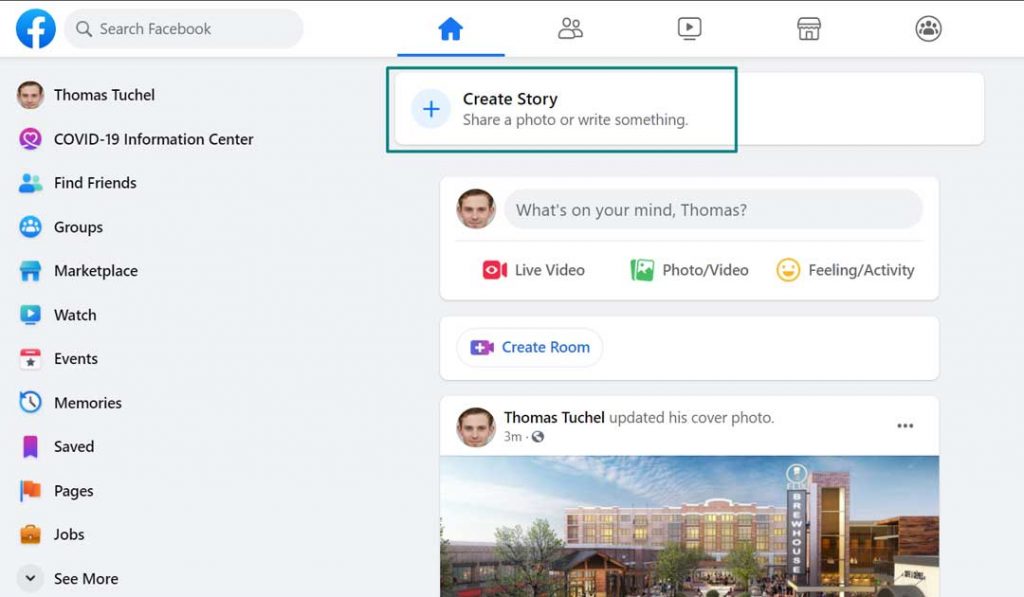 Click "Create Story." You can find it at the top of your newsfeed.
Click "Create a Photo Story."
Choose an audience with the gear icon.
Click "Share to Story."

How to Change Privacy Settings for a Facebook Story
Usually, the stories you post are visible to everyone on your Facebook page and Messenger account. Change the privacy settings if you want to make it visible to a different audience. You make the changes on each video or photo before you publish it to your story.
Click the Gear Icon at the top left of the Facebook window. This is the audience selector.
Choose the appropriate privacy setting.
Click "Share to Story" to publish your story to the audience you've selected.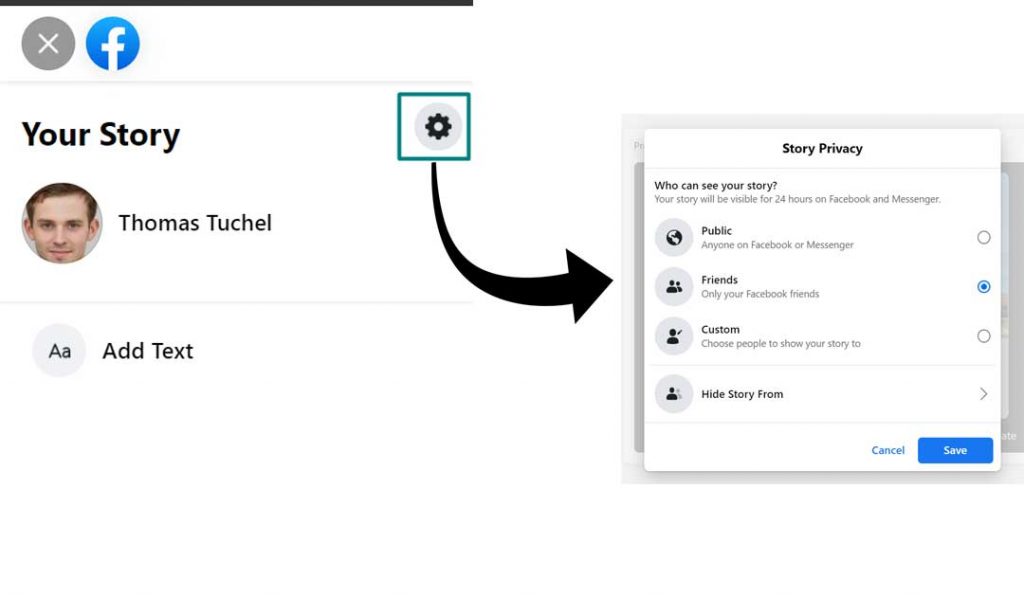 How to Share a Facebook Post to Your Story
If you want to highlight a particular Facebook post, you can share it with your story. Since Facebook stories log who looks at them, it can also help you determine who has read the post. Keep in mind that the associated story post gets deleted when you remove a Facebook post from your wall.
Tap "Share" on a post on your Facebook timeline.
Click "Share to Your Story Now."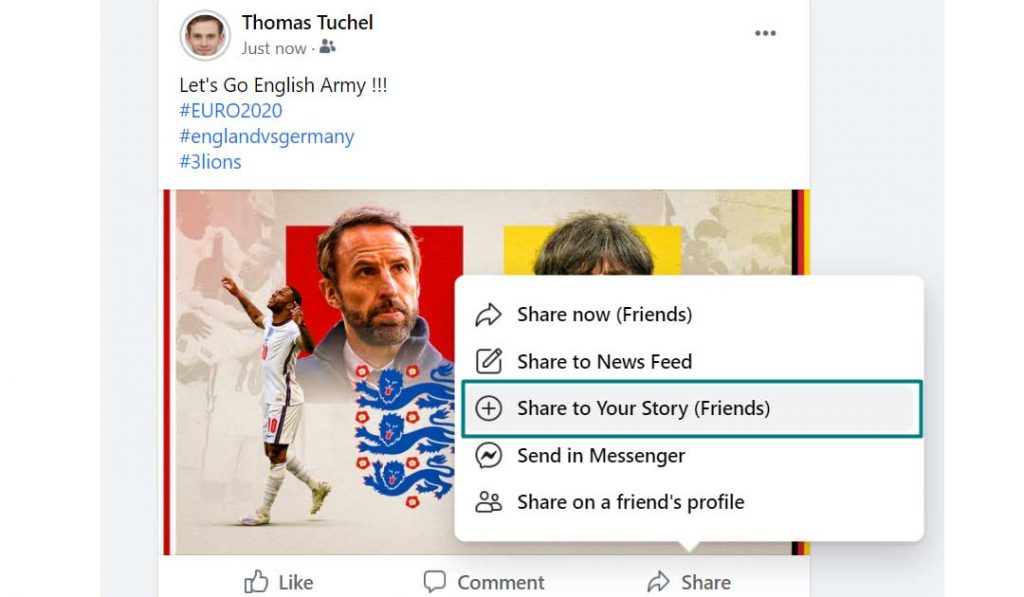 Facebook stories are a fun and exciting way to share content with people on your friends list or with the public. They have different functionality than other types of Facebook posts. Since you can delete them, you aren't stuck having it up for the entire day.
Related Questions
How do you delete someone else's story on Facebook?
You can't delete another person's story on Facebook without logging into their account. Only the owner of a profile can delete their own stories. There is no mechanism for one friend to delete another friend's story.
If you aren't happy with a story that someone posted, reach out to that person. If the content is not appropriate or defamatory, reach out to Facebook. There's a chance that they'll remove the story for you.
Can you view a Facebook story without them knowing?
Every Facebook profile that views a story is logged for the owner to see. There is no way to view a story on your profile without the person who posted it seeing your name.
If you're determined to view a Facebook story without the owner knowing, use a friend's account. They will have to be friends with the story owner and have access to those types of posts.
How long does a story stay on Facebook?
A story stays on Facebook only for 24 hours. After that, it is removed from Facebook. There are some indications that Facebook is testing making stories available for three days in the future, but that functionality isn't available yet.
If you want to save your stories, you can turn on the story archive. Turn it on by clicking "Story Archive" under your profile picture and selecting the appropriate option. Items saved to your story archive are only visible to you.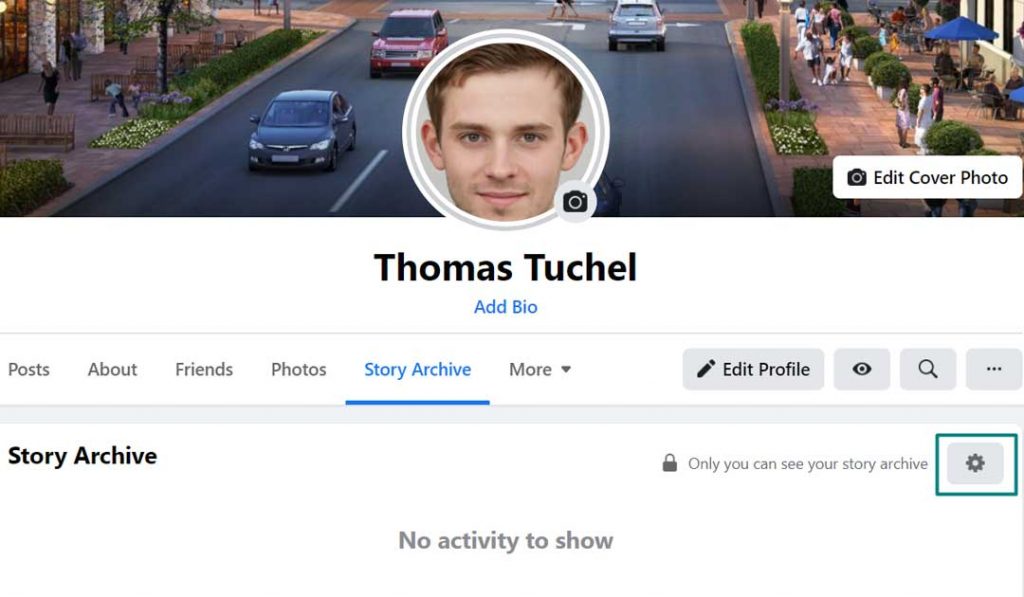 How do I hide my story on Facebook?
You can hide your story on Facebook by changing the audience or deleting it, as discussed above. If you use the Android or iOS app, you can also hide it from specific people. Follow these steps to do so.
Open the Facebook app on iOS or Android.
Click on your story and change the privacy, so it's only visible to your friends.
Click "Hide Story From" and select the friends that you don't want to see the story.
Click "Done" and then choose "Save."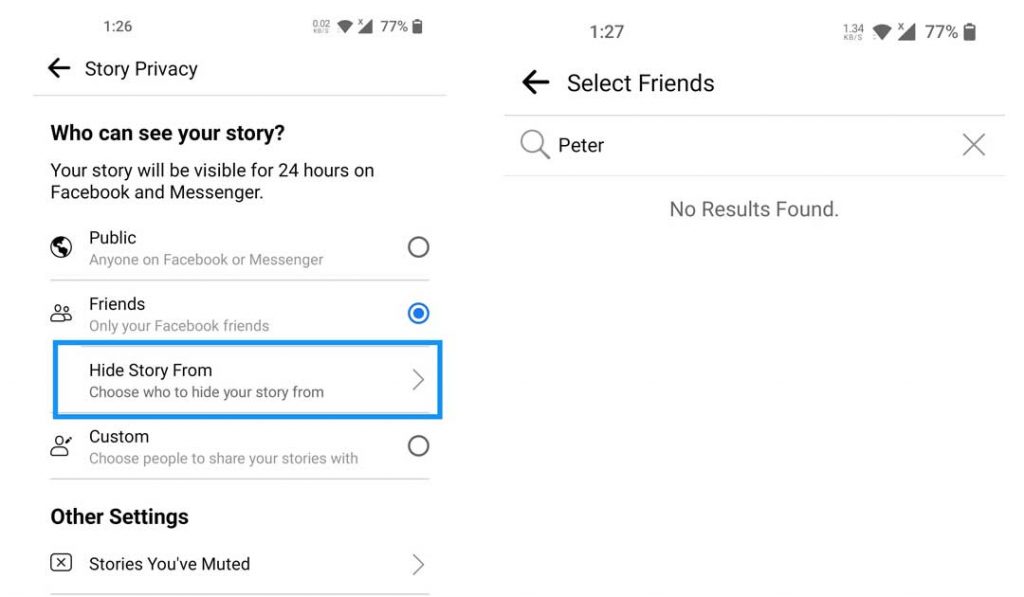 This won't completely hide your story from everyone on Facebook, but it will let you have more control over the audience who sees it. You can even make a custom setting to precisely decide who will see it, enabling you to limit the audience.
Are Facebook Stories Worth It?
Whether Facebook stories are worth it depends on your perspective. If you're an individual, they're a fun way to share your content with people. If you're a business, it might extend your reach to your audience.
Since you can see who views your story, you'll immediately know how many people get engaged with your content. This can give you more insight into exactly who you're reaching. While the people who view your story and page aren't always going to be the same, it's still more data to consider.
Can you see who screenshots your Facebook story?
Facebook doesn't notify you if someone takes a screenshot of your story. There is no way to get that information on Facebook.
Don't post things to your story that you wouldn't want people to save. There is always a chance that someone will screenshot it without you knowing.
Facebook Story vs Post?
A Facebook story only lasts for a day. It appears with other peoples' stories and appears on Messenger.
A Facebook post lasts longer. They'll appear in your memories and always be accessible to your audience on the timeline. It isn't published to Messenger.
What is the point of Facebook stories?
Stories are a limited-time way to show people what you're doing. You can share anything you want, including your daily life, interests, or even a selfie.
Facebook stories include a variety of content to make what you share stand out more. There are filters, effects, and stickers to jazz it up. Experiment with different ones, and you might find a reason to share a story on Facebook.
Can someone tell if you watch their Facebook story?
If you're friends with the person who posted the story, they will be able to see that you viewed it. There is no way to block this as long as you're friends with the person. Removing the person from your friends list might also terminate your access to their story.
Can someone I'm not friends with see I viewed their story?
No, Facebook doesn't report people who viewed a story if they aren't on the person's friends list. There is a numerical count of other viewers made up of people who viewed the story who aren't friends with the account owner.
When you set your story to public, you are giving up the ability to see every single person who viewed the story. You will still see the number of people who viewed it; you just won't know who each viewer was.
People on your friends list still show up as individual viewers even when a story is set to public.
Can you see how many times someone viewed your Facebook story?
There is no way to tell how many times someone has viewed your Facebook story. While the social media site keeps track of viewers, it doesn't indicate how often they're watching your story. Despite the challenges to Facebook's use of data, you still don't get all the information about your content engagement.
The list will look the same whether a person has viewed the story ten times or just one. Ultimately, the only way to find out how often someone is watching your story is to ask them.
Does the order of Facebook stories mean anything?
The order of Facebook stories means something, but Facebook employees aren't publishing exactly how it's determined. If you notice order to your stories, it might be that they're arranged by things like how relevant they are to you or how engaging they have been to others.
There is no way to guarantee yourself a better position in the story lineup. However, working on making stories that are engaging more people and getting more views can't hurt.
Does Facebook tell you who viewed your video?
Facebook tells you who viewed your stories. However, if you publish a video in a post, you cannot see who has viewed it.
If you must see who is watching your Facebook videos, publish them as stories. You can also publish your posts to your story if you want to see who engages with a post you've already published.
Does Facebook show who viewed your photos?
Facebook only shows you who viewed your photos if you publish them to your story. You can also look at who engages with your photos the most to understand better who is viewing them.
If someone is frequently reacting to your photos or commenting on them, they're likely looking at most photos you publish. You have to use personal clues to figure out who's looking at your pictures since Facebook doesn't give you a way to see that information.
How to view old stories on Facebook?
The only old stories you can view on Facebook are your own. Use Facebook's Story Archive to save copies of your old stories. You can open and view the archive at any time.
Other people don't have access to your Story Archive. You have no way to access another person's story archive. The only way to view an old story of someone else's is to ask.
Sometimes people will publish story highlights to their account. If they do, you can view these story highlights which are parts of old stories on Facebook.
How to turn off Facebook stories?
You can't turn off stories completely but you can mute a specific person's story. To do so, click on the person's story and select the "…" icon. Choose the mute option.
Once you've done this, their stories won't appear in your newsfeed anymore. They won't appear on Messenger.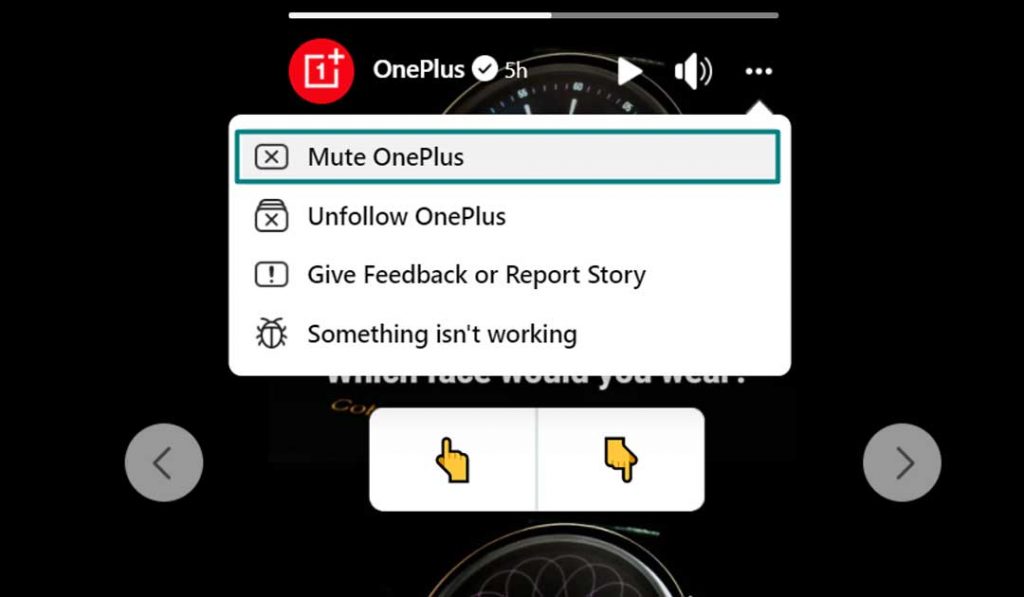 How to unmute a person's Facebook story?
If you're ready to view another person's story again, choose "Settings" in the stories area on your newsfeed. Click "Stories You've Muted." There, you can select people to unmute.
Facebook doesn't notify people that you have muted them. It won't tell them that you've unmuted them either. However, they will notice your absence or presence if they check their story views.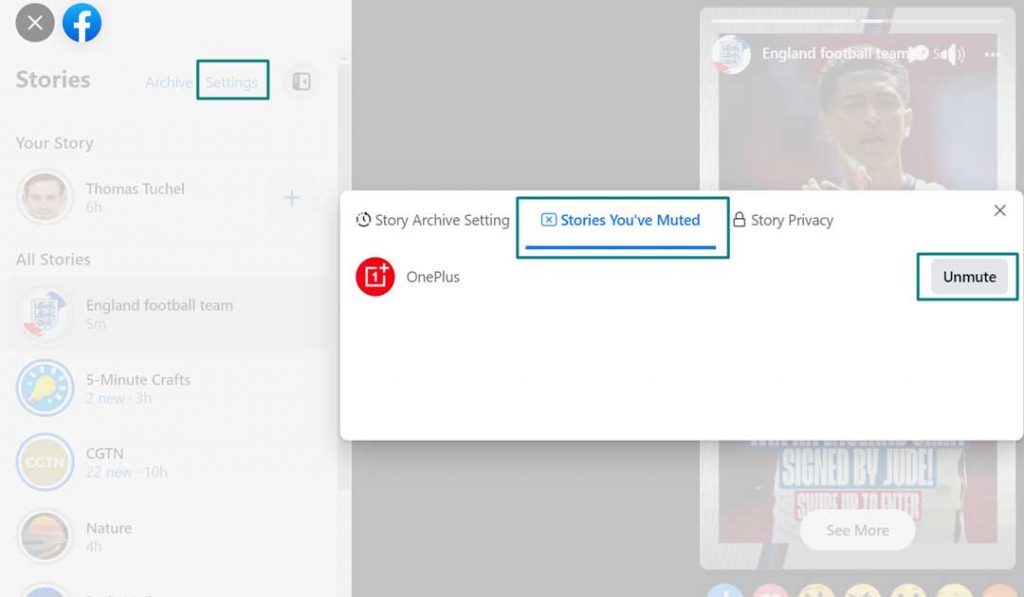 How do I block stories on Facebook?
You can't block stories on Facebook. All you can do is mute them.
If you want to remove someone from your friends list, you can unadd them and block them. Then you won't see any of their content, including stories.